10 of the best family-friendly beaches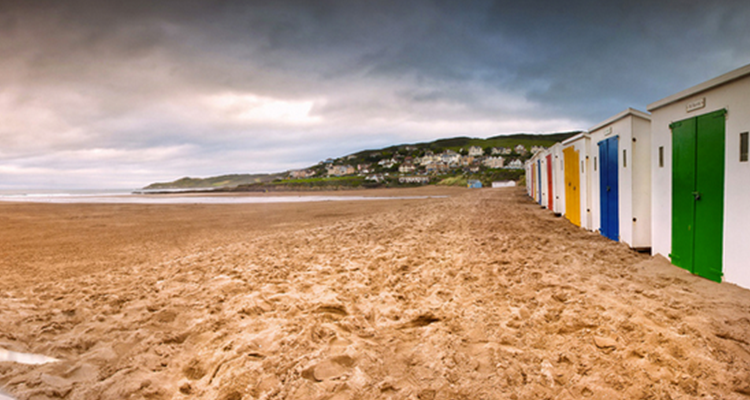 When you're travelling with family; small children in tow, you probably won't be particularly appeased by beaches boasting miles of great white shark threats or excellent surf waves, instead you lust for soft, clean sand, shallow rock pools and ice cream at the ready when you need to lure the kids out of the sun! We have compiled a list of the Top 10 Family-friendly Beach Destinations that we think you will really enjoy and will make that travel destination selection process a lot simpler.
Woolacombe, Devon, England
The absolute top beach in England, stretching for three sandy miles along the coast of North Devon. A slope in to clean water makes it ideal and safe for swimming and little ones can happily spend an afternoon with a bucket and spade, building sandcastles and collecting shells. Surrounded by shops and cafes, the beach has brilliant facilities including a small stream where you can rinse sandy little feet before going home. A classic British Beach that is a must for both UK residents and visitors from abroad.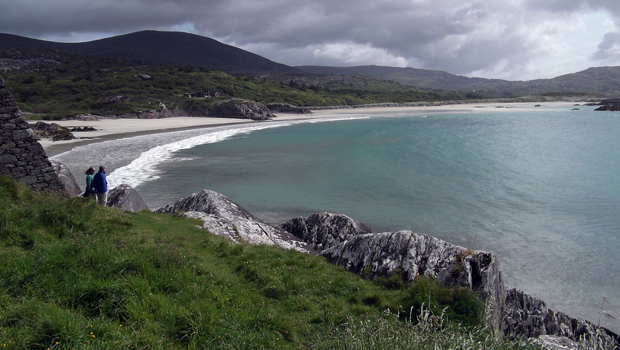 Derrynane, County Kerry, Ireland
Encompassing everything from childhood memories is that which creates the picturesque sandy white beaches of Derrynane. With plenty of rocks for climbing on, pools to explore and clear water to swim, this beach creates that magical atmosphere that will spark young one's imaginations and keep them entertained for hours. The beach is also a great place for older kids who can hire Kayaks at the Harbour and small creatures throughout all seasons for all the family to go on a hunt for.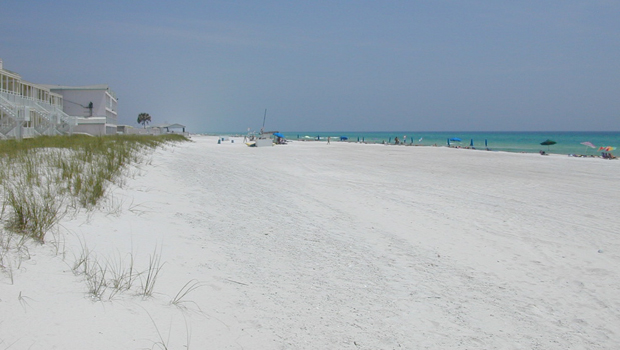 Panama City Beach, Florida, USA
One of our favourites, with 27 miles of white sand embracing emerald waters, theres more than enough space to build sandcastles and keep an eye out for bottle-nose dolphins! An active beach throughout the year makes it the perfect place for kids to play and aquatic activites such as canoeing and snorkelling make it equally as exciting for older kids. To find out more about Panama City Beach, visit visitpanamacitybeach.com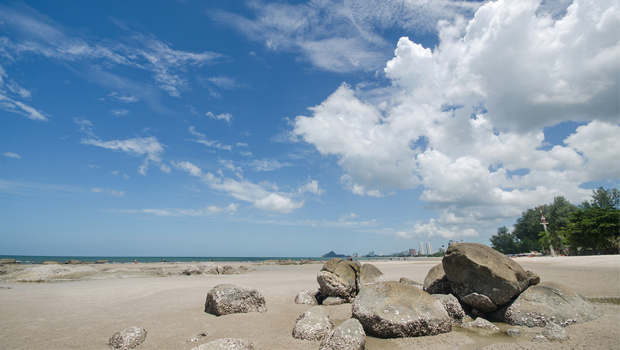 Hua Hin, Thailand
A slightly more unusual beach particularly Thailand. Forget cocktails and swaying palm trees, this long stretch of sand and equally long distance of shallow water is an incredible place to ride on horseback, or on pony, along the shore through the soft breeze. It's not often you see horses roaming beaches and it's equally exciting to sit and watch other riders; older children can make the most of ideal sea conditions for kiteboarding making this old resort an activity and fun-packed beach destination.
Best Thai Baht rate: 46.8500 via mytravelmoney.co.uk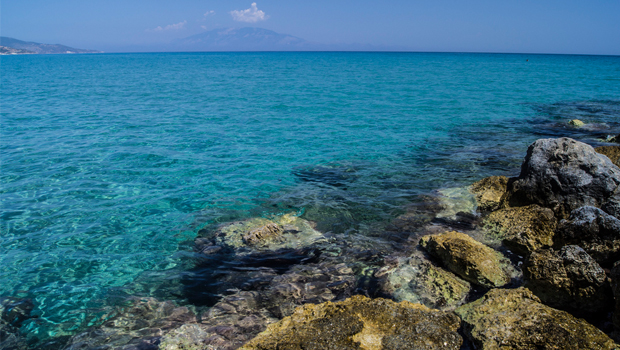 Alykes Beach, Greece
The kind of sea where you can see your feet in the clear water for miles and miles; making it a wonderful resort for little ones to practise their swimming and no worries for parents stepping on sharp rocks and pebbles on the ocean floor. With thrilling activities to take part in nearby such as watersports, banana boat trips and visiting the Blue Caves, this beach is an ideal travel destination for children of all ages.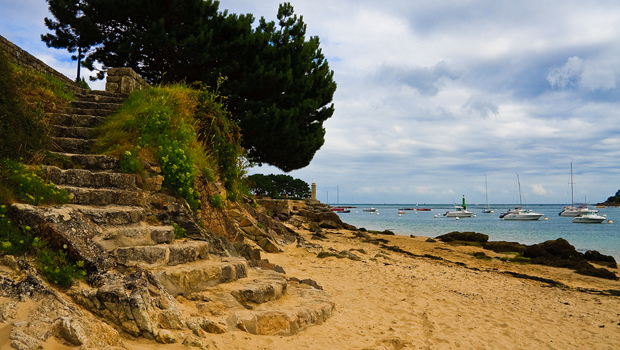 Trez, Bénodet, France
A wonderful beach in North-West France, and the most popular in it's resort. Renowned for it's sailing opportunities, these are available to hire for sporty families as well as rubber dinghies for little ones to enjoy! Among copious sailing boats and catamarans lie little rock pools and fishing baths to keep less adventurous children entertained.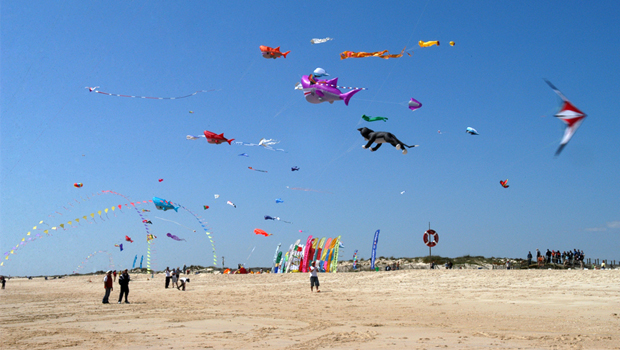 Praia do Barril, Tavira, Portugal
This destination is nothing without experiencing the incredible and adventurous journey to the beach. A little train will transport you across the bridge over the Ria Formosa Lagoon and down a path over Tavira Island. A perfect balance between comfort and adventure, this beach is the perfect resort for all members of the family to chill out and relax and plenty of wild plants and animals to explore.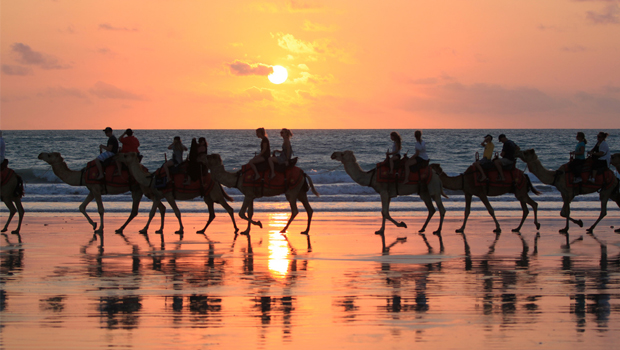 Cable Beach, Broome, Australia
A truly fascinating beach experience. Camel rides in a soft warm breeze along the the vista create beautiful memories for all the family not to mention a change from the usual sandcastles and shells photographs! With peaceful turquoise waters to enjoy throughout the day, these can be enjoyed equally as much at low tide when you can even drive down to the beach and park along the shore; putting an end to those long walks that children despise.
Best Aussie Dollar rate: 1.6795 via mytravelmoney.co.uk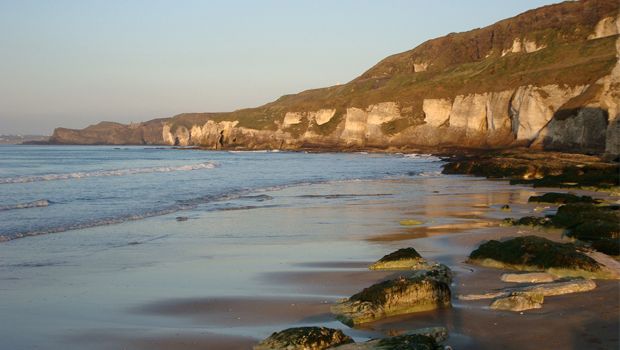 White Rocks, Northern Ireland
Given the British weather, this location cannot guarantee sun all year round, but don't let that put you off. With picturesque scenery ranging from a medieval castle to copious sand dunes, this beach isn't short of wonderful sights to admire and explore. A promenade along the shore makes the beach ideal for families with small children providing soft ground for buggies and smuggler's caves alongside make it a thrilling location for older children to explore. To find out more, visit discovernorthernireland.com
Keawakapu, Maui, Hawaii
We've saved the best for last. Finally a beach thriving with turtles (even whales) and plenty of snorkelling opportunities make this a stunning beach for all ages. With a large expanse of water for littles ones to paddle and splash in, and stretches of soft sand to play with, little ones will adore this areas as much as older ones who may like to give boogie boarding a go!
Written by Sofia Kluge on Google+