A guide to ANZAC Day around the world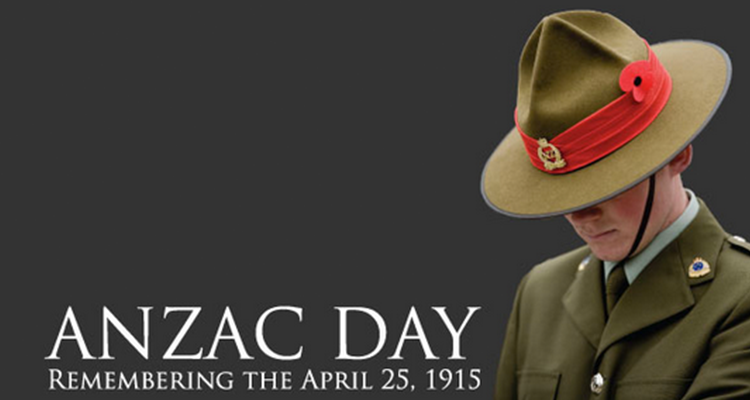 Today we pay tribute to our friends down under as it's ANZAC (Australian and New Zealand Army Corps) Day – the anniversary of when Australia and New Zealand troops landed on Turkey's Gallipoli Peninsula on April 25, 1915 at the height of World War I.
The event celebrates the bravery of ANZAC personnel who took part in the exercise and commemorates the lives which were sadly lost.
Not only is it a public holiday and day of remembrance in Australia and New Zealand, as well as the Cook Islands, Niue, Samoa and Tonga, it's celebrated in many other parts of the world, such as the UK, France, Turkey, Papua New Guinea, Indonesia, Canada, the US and even Hawaii.
Check out our guide below for more information on ANZAC Day around the world and how you can celebrate too:

ANZAC Day – why was April 25, 1915 so important?
April 25, 1915 was the date that British and French forces, as well as those from the British Empire, including Australia and New Zealand, landed on the Gallipoli in a bid to open up new fronts for their allies, as well as a feasible trade route to Russia.
The mission to establish a trade route failed and many lives were lost on both the ANZAC and Russian sides. The troops finally withdrew in December that year after a latterly successful campaign and few more casualties.
It was seen as a triumph as it kick-started what has since been known as the 'ANZAC spirit' – an Australian ideology based on the friendships forged and bravery displayed by the forces despite their immeasurable suffering.

A mini guide to ANZAC Day – how do we celebrate?
ANZAC Day is much like Remembrance Day here in the UK with prayer, church services, ceremonies and parades held down under and in other countries, towns and cities.
It's common in Australia to mark the occasion with a 'gunfire breakfast' – a stiff drink of coffee with rum – following the commemorative service.
The fourth verse of the poem 'The Ode' – whose real name is actually 'For the Fallen' – which commemorates the 'forever young' is usually read aloud and it's the only day in Australia when certain forms of gambling, namely the coin game 'two-up', are allowed in some states.
ANZAC Day around the world – What's happening in 2013?
Thousands of Australians have paid tribute today by gathering at dawn services around the country – with the main televised event taking place in Canberra.
Veterans young and old, along with their supporters, turned out to pay their respects and raise a toast to all those who bravely fought to protect the country.
Dawn services have also been held at Gallipoli and in France, while London laid on its own dawn, wreath laying and commemorative services at Hyde Park Corner, Whitehall and Westminster Abbey.
Travelling down under? Today's best australian dollar exchange rate  on our platform is 1.4650
For more information, visit the Australian High Commission website http://www.anzacdaylondon.com/
Daniel Abrahams on Google +