Dog Friendly Hotels Across The USA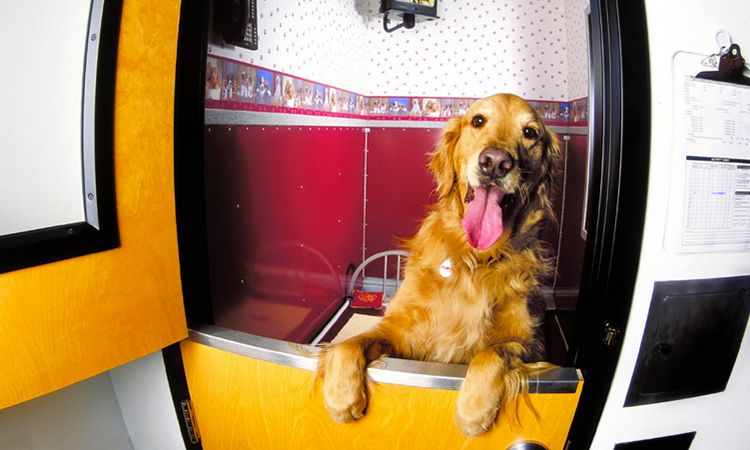 Whether you are going on holiday or making a move, you don't have to leave your companion animals behind. Many major hotel groups have pet-friendly locations that offer clean, comfortable rooms at a reasonable price. Just be sure to observe these important points of etiquette to be sure you don't wear out your welcome:
Keep your dog leashed when you leave your room, and stick to areas designated as pet-friendly.
Don't allow your furry pals on the furniture, to prevent major cleanup for your hosts.
Keep your dog with you – most establishments do not allow you to leave your dog alone in the room.
Carry equipment for cleaning up after your dog, both plastic bags for scooping poop, and old towels or wet wipes for muddy paws.
Both dogs and their humans will enjoy the upscale luxury of the Ascend Collection. Experience Ascend brand hospitality at approximately a dozen of the 600+ locations, including properties in these top travel destinations:
Boston, Massachusetts
New York City
Portland, Oregon
San Francisco, California
Seattle, Washington
The largest hotel chain the world, Best Western International, has more than 1,800 locations around the globe that welcome your pet. Most of these are in the US and Canada, giving you extensive options wherever you go.
The family of Choice Hotels includes well known brands, like Clarion, Rodeway Inn, Sleep Inn, and Comfort, both found nationwide. Both Marriot and Holiday Inn also have pet-friendly properties. Call or check online to see if the accommodations in your destination city are among the many that have rooms set aside for you and your pets.
Red Roof Inns offer more than 360 locations nationwide with space for your four-legged travel companion. Of particular note is their more-generous-than-most policy of allowing animals up to 80 pounds.
Any experienced road-tripper knows that the Motel 6 signs are seen on the side of highways everywhere in the country. More than 1,000 locations offer you low-cost, pet-friendly shuteye, in spots that won't take you off-course. Econolodge is another great choice for a quick stop, with prices that won't break your budget.
Longer trips requiring extended stays make it a must to secure comfortable accommodations for your furry companions. These brands offer many options for lengthier travel:
Crossland Economy Studios
Extended Stay America
Homestead Studio Suites
MainStay Suites
Residence Inn
SpringHill Suites
Staybridge Suites
Studio 6
Studio Plus
Suburban Extended Stay
TownePlace Suites
There is no need leave your companion animals behind when you travel, with so many choices for clean, affordable lodging. Be sure to call ahead for hotel-specific policies, so you can be completely prepared for a relaxing stay.
After researching dog friendly hotels across the U.S., finish planning for your trip at MyTravelMoney.co.uk, where you can buy us dollars online.