Interview with Philip Hamilton-Grierson, Cox & Kings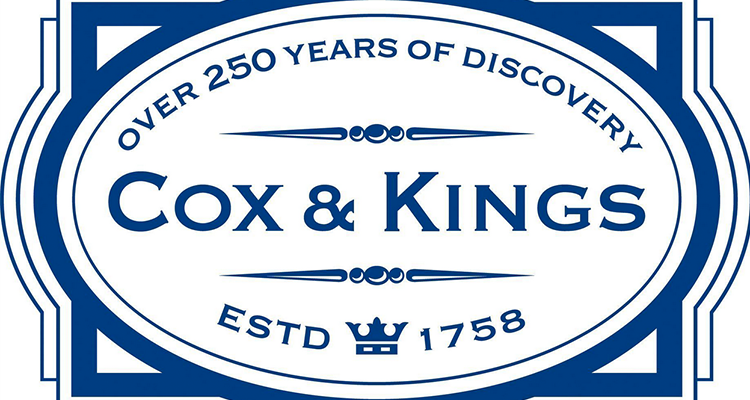 Cox & Kings are one of the most well established travel companies in the world; excelling in expertise, experience and service, the award-winning company ensure that you travel with absolute faith and confidence. We are delighted to welcome and interview Philip Hamilton-Grierson, Marketing Director at Cox & Kings to learn more about the company and his personal travel experiences and recommendations.
Good morning Philip, thank you for joining us today. Can you explain a little bit about yourself and your role at Cox & Kings?
I am the Marketing Director at Cox & Kings, so I oversee everything from brochure and website production to public relations, online promotions, advertising, promotion through travel agents and partnerships with third parties. I joined Cox & Kings almost 20 years ago as a Latin America specialist, moved across into marketing three years later and have been the Marketing Director for the last 10 years.
What section of the travel market are Cox & Kings targeting?
Cox & Kings specialises in upmarket tours, focussing on the cultural and natural wonders of destinations around the world. We organise both small-group tours and tailor-made private travel.
Why do you think you've built such a great level of trust & loyalty amongst your client base?
Most of our clients are travelling to countries with very different cultures, traditions and infrastructure to those we find at home. Cox & Kings provides expert planning combined with the knowledge and services of the finest guides and local representatives in each destination. These ingredients allow people to get maximum fulfilment from their travels with the minimum stress and it is that combination, reliably reproduced, that has enabled us to build such a strong relationship with our clients.
For those looking at a late Summer getaway, where would you recommend?
How about escaping the heat and heading for the light….. I think Iceland would make a great summer escape with its long days and almost non-existent nights.
What's your favourite travel destination and why?
My favourite destination is Namibia. As with many people, one of the main aims of travel for me is escapism and there is nowhere better to get away from bustling city life than Namibia with its wide open spaces, extraordinarily beautiful desert landscapes and stunning wildlife and plant life. The country is more than three times the size of Britain, but with a population of just over 2 million, so crowded it is not, even in the heart of its capital, Windhoek.
What's the worse place you've ever visited and why?
I travelled through Africa many years ago and while I loved most of it, the Central African Republic would be high on my list of least favourite places, mainly because of the ceaseless petty corruption and threat of crime. When the people who are employed to enforce the law are actually the most lawless people themselves it is very difficult to relax and really enjoy the country!
What travel trends can we expect to see over the next couple of years?
People who are seeking authentic travel experiences are generally looking to venture ever further from the beaten track. This is why countries that have previously been overlooked by tourism will start to open up. A little bit of short-term investment in tourist infrastructure can help developing countries earn invaluable foreign currency in the longer term, so I would expect to see places like West Africa, remote parts of India and Indonesia emerging as popular destinations for Cox & Kings' clients.
How are Cox & Kings innovating in the travel space, can you share any exciting plans?
Rather like the trend for pop-up restaurants in the UK, Cox & Kings in India has developed what is effectively a pop-up luxury hotel. With the aim of helping our clients explore remote and unusual places we have created a movable luxury camp in India that combines stylish and highly comfortable accommodation with superb food and service, and stunning locations. The camp will move around the country through the seasons to take in extraordinary scenery, wildlife and festivals in different places at different times of year.
Best part of working life at Cox & Kings?
The people. Almost everyone at Cox & Kings joined the company because they have a genuine passion for travel. By nature travel-lovers tend to be a very unstuffy and interesting crowd, so there is a great atmosphere of relaxed productivity around the office. I only joined the company as a two week temp originally and I am still here after almost 20 years so it clearly suits me!
How do you buy your travel money?
Being a travel company we usually have plenty of foreign currency in the office, so if possible I will change money at work for a fairer exchange rate. However, if I have been less organised I tend to get ripped off at the airport Bureau de Change like most other people.
We would like to thank Philip for sharing his time and expert knowledge with us.
Philip can be found on Google+