Behind The Scenes: Interview With Sofia Kluge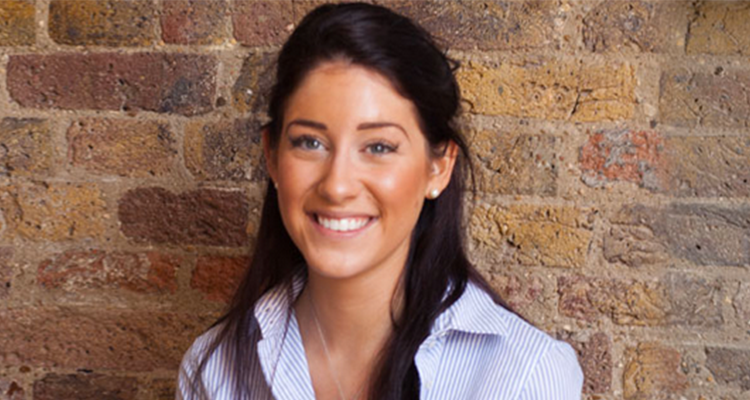 It's great to have you on board Sofia! So, can you tell us a little more about Sofia Kluge?
It feels great to be on board! I am a Graphic Design graduate with a passion for writing and travelling; blogging and tweeting are second nature to me and I am very excited to be doing this on a daily basis here.
What excites you about working for an online business?
A lot! Online businesses are a fantastic new way of communicating and interacting with customers, clients and other companies via social networks. It means we can establish great relationships and constantly keep people up to date with what's going on at MyTravelMoney.co.uk.
How does it feel to be the latest addition to the MyTravelMoney family?
It feels great. There are so many exciting projects that I will be working on in the next few months to establish the company even further and I am thrilled to be part of that. The community and vibe here is great, so I am really looking forward to the next few months.
Favourite place you have ever travelled to and why?
Definitely New York! Everyone needs to go there at least once. The cosmopolitan feel and buzz on the streets is so refreshing, it feels like home from home. I'm travelling to Morocco later this year, and I can imagine that the impressive culture and art will be just as fascinating.
Worst place you have ever travelled to and why?
I can't think of anywhere that has been a negative experience! I gain and learn something new from all the places I travel to. I travel for the adventure, so even if I don't have a great time, the experience is what counts.
If you could take 3 things on a desert island, what would they be?
This question always gets me because I end up listing nothing or 20 things. If I really had to narrow it down to 3 things, I would have to take my coffee machine, my pushbike and my iPod.
Any secrets you want to share on what our visitors can expect to see on the blog over the coming months?
There are so many new and exciting things we are working on to make our blog an even better place for visitors. We'll be supplying great money saving tips and interviewing travel bloggers so the MyTravelMoney blog will be a great read and place to access the latest travel related content.
What do you make of the new offices in Covent Garden?
I keep looking around and familiarising myself with the contemporary layout and quirky amenities. I have no doubts that I will feel very much at home here!. My name on my desk was a great welcome and start to my first day, thank you!!
What are your hobbies?
I love writing about new places I go to, exhibitions I visit as well as everyday subjects or current affairs that take my interest. Aside from that, I love spinning and illustrating! And I really love drinking coffee.
How do you buy your travel money?
I have always bought my travel money from the airport bureuas because I tend to leave these things last minute. Now that I know how much they rip you off and how much cheaper it is via MyTravelMoney.co.uk, I will definitely be getting my Moroccan Dirham from the site!
– Interview Ends –
We're super excited to add Sofia to the team and can't wait to delight all our visitors with fresh, fun and exciting content.
Daniel Abrahams on Google +