Travel blog hosting provider overview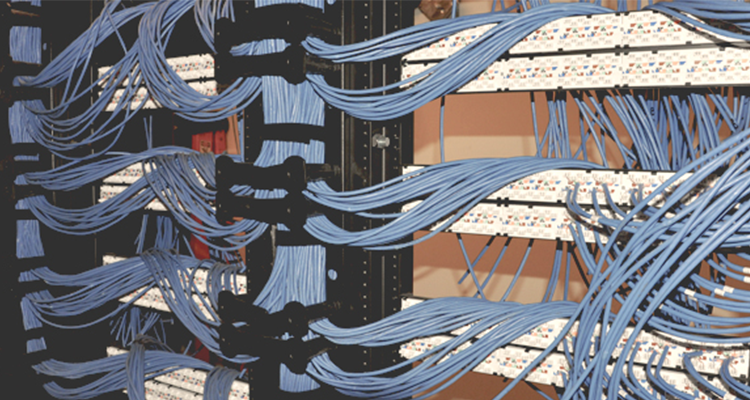 Mark Sukhija on Google +
Getting your blog online can be a daunting experience.  Should I have a free host or should I pay for one?  Should I use blogger or wordpress?  Should I use a register my own domain name?  How much storage space do I need?  How do I know how many people actually visit my blog?
In it for the long haul? No substitute for paid hosting
While free hosting has the advantage of, well, being free it does come with the downsides that you lose a lot of control over how your blog looks and feels.  Many people do start out using free services from WordPress (http://wordpress.com/) or Blogger (http://www.blogger.com/) without really thinking that through.  If you're going to be in it for the long haul, there's no substitute for registering your own domain name and paying for it to be hosted – most hosting is very affordable when you're starting out and the hosting provider will take care of the domain registration process for you.
Which domain should I register?
So, you want to register a domain?  But which one?  Well, that really depends.  What are you going to blog about?  If you're going to blog about train travel you might want a domain with "trains" in it – like "TrainsOnTheBrains.com" (http://www.trainsonthebrain.com/), or if you blog about Europe you might want a domain with "Europe" in it such as "EuropeALaCarte" (http://www.europealacarte.co.uk/) My site is more generic Travel so I got one with "Travel" in it – MarksTravelNotes.com (http://www.markstravelnotes.com/)  Many domain names have already been taken so the more creative you can be in thinking up a domain name the better.
Main types of content management systems

You'll also need a content management system of some sort.  A content management system (or a CMS) is a system where you can type in your content and decide when it is published to people who visit your blog.  Some of the main systems out there are the moment are WordPress (http://wordpress.org/) and Drupal (http://drupal.org/)  All the major CMS's come with some bog standard themes which will get you off the ground from the get go.  If you don't like the out-of-the-box themes, the Internet is awash with a whole plethora of themes (or "look and feel") – both free and paid for (premium) themes – which you can download and install in your blog.  When selecting a hosting provider, you should check that they offer one of the major CMS's (most offer at least WordPress) as these will let you use many more downloadable themes with you having to develop your own – of course, you can still make your own theme if you want to!
But should I get a shared or dedicated hosting package? 
What's the difference?  In a shared hosting package your blog will physically "live" on the same machine as other blogs and websites – but it will appear to the human user as being completely different.  In a dedicated hosting package your blog will physically live on its very own dedicated machine.  In a shared package you are usually more restricted in how you can set-up your blog than in a dedicated environment but it is a lot more cost effective – especially if you're just starting out.  Often in shared environments you'll be allowed to use a certain amount of "bandwidth" (that's MB or GB – like your disk size – per month)  Generally, the more visitors you have the more bandwidth you'll need – similarly if you're going to be hosting your own video (rather than using You Tube) you'll need more bandwidth.  If you're just starting out – this probably won't be much to begin with and you can monitor your bandwidth usage and upgrade later  if need be.  Many hosting providers also provide some level of support – this can be either by opening tickets or over the phone, although the former is usually preferred  Support levels can vary from firm to firm to be sure to read some reviews online before jumping in.
Email Addresses & Hosting  
With when registering your domain you'll want to get some email addresses with that.  Your hosting provider will allow you to set email address in your own domain.  In shared environments you may be limited to only 5 or 10 email address – which is fine for smaller blogs with a small number of contributors.  In dedicated environments you're hosting provider will let you have many more (if not unlimited) email addresses.  Personally, I usually only send emails from my own domain name rather than a free domain as this reinforces the message that I do have a blog and it gives me another chance to promote the blog at minimal expense.  Speaking of which – set-up signatures in your email software so that your mail and your blogs address appear at the bottom of every email you send.
Measuring my travel blog's traffic

So, how do I find out how many people actually visit my blog?  Well, many hosting providers will give you access to some basic statistics.  Bear in mind, though, that many free hosting providers don't give you any statistics at all – so you'll have no idea how you're doing.  When you sign up, they'll let you know how to find these stats.  They out-of-the-box statistics provided are often pretty basic but can be useful indicators.  For a far more comprehensive statistics, sign up for Google Analytics (http://www.google.com/analytics/) which is, once you've signed up, pretty much a copy-and-paste job to get you started.
Go back to Travel Blogger University