Our Challenge: What Your Savings On Travel Money Can Do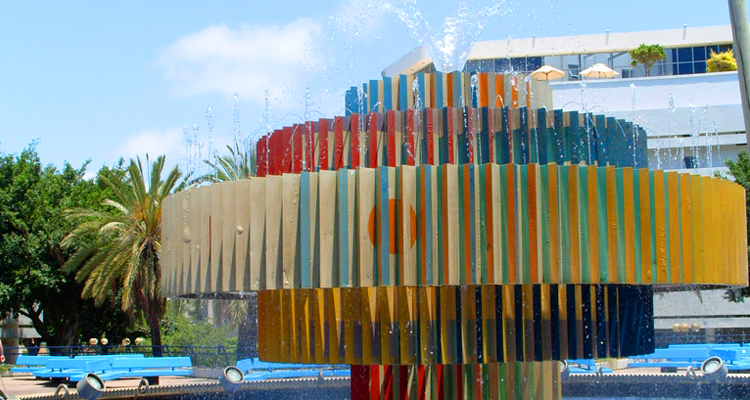 MyTravelMoney decided to challenge expert traveler Lauren Gross and see what she could buy with her leftover savings after purchasing her travel money online. See what Lauren got when she hit the street!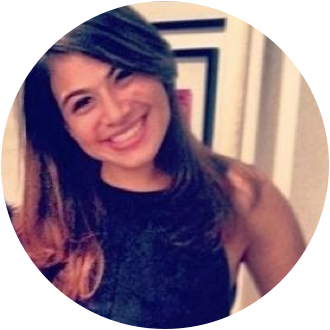 Hello, I am Lauren Gross, and I'm currently traveling in Israel, originally from the United States. I've traveled quite a bit in the past and understand the hassles that come along with money when you're abroad. I know that most people rely on exchange bureaus to handle this, but I quickly learned that you actually lose a ton of money on poor exchange rates, usually getting tricked by gimmicky slogans like 'no fees.' That's when a friend recommended MyTravelMoney, and I decided to give it a shot. Overall on this trip I was able to save about 250ILS!
Do you ever wonder what you could do with the money you save not paying the bank or exchange bureaus their fees on your holiday money? Well, with 250ILS in my pocket, the folks at MyTravelMoney challenged me to find out!
As a self-proclaimed shopaholic who enjoys a good bargain, I was excited to get started and see what I could buy with my extra money. I quickly realized that the money I'd saved would get me a lot more than I had expected! I came home with lots of goodies, some necessities, and a healthier body to boot. Check out my day of guilt-free shopping!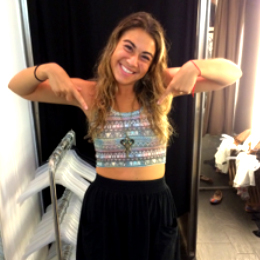 I started off my day at Dizengoff Center in the middle of Tel Aviv. I immediately saw a colorful crop top from Pull and Bear for 50ILS that I loved. With a little extra money in my pocket, I took the plunge. My friends and I are planning to celebrate the Gay Pride festivities on Friday and I wanted to get a fun outfit for the occasion. Personally, I couldn't be happier with the decision!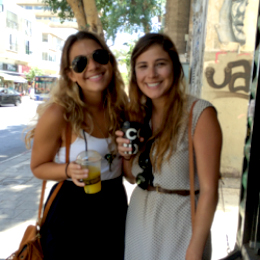 Next, I moved on to Cofix for an afternoon pick-me-up. My friend, who I assigned the role of personal photographer for the day, was more than happy to join in my adventure, probably because she knew she'd benefit from the perks! I was feeling generous and treated the two of us to coffee and juice for 10ILS.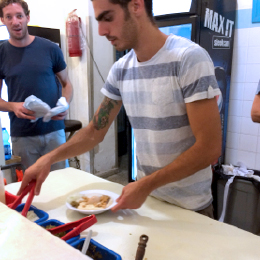 After finishing up our drinks we were starving and decided to make our way to Shuk haCarmel to a popular hummus spot we'd heard tons about. There are a number of reasons I loved this hummus joint. Besides being one of the only places in the shuk we found air conditioning and bathrooms in, it also offered some awesome hummus and all you can eat pita for only 13 ILS. I ordered a drink for another 12ILS taking my total to 25ILS.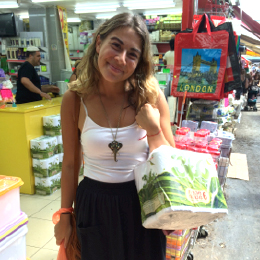 After getting our fill of hummus, it was time for an errand. While I would have loved to spend the entire 250ILS on food and clothing, buying groceries and cleaning supplies with the extra cash is just as helpful for our Airbnb apartment. I bought this 6-roll bag of paper towel for 10ILS, an inexpensive purchase that allows me more opportunities to buy the things I really want!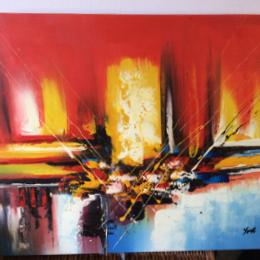 As we were about to leave the Shuk I spotted this amazing painting, and I knew I had to have it. Its been a while since I've invested in decorating my room. I knew that this painting, with its texture and colors, was a perfect addition for the bare walls. Although it was a splurge at 120ILS, I can already tell it was worth it. The best part is that I got it with the savings I would have spent on those bank fees.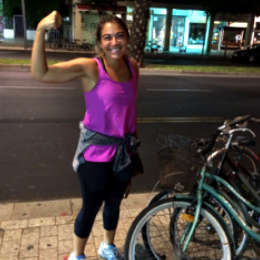 Although I was tired from my long day of shopping, I had told a friend who lives in Tel Aviv that I would go to a yoga class with him. The class was 30ILS plus 5ILS for a mat, which was the last 35ILS of my challenge. While it was great to spend the day buying lots of items that I both wanted and needed, it was also nice to have some spare cash for a service—especially one that would help me stay in shape!
Overall, it was an incredibly successful afternoon. Tel Aviv is an expensive city, especially for someone who wants to take advantage of everything the city has to offer. Having some extra cash to pamper myself and try new things was exactly what I needed. It's nice to know that there are other great ways to purchase travel money that don't break the bank! I'll choose saving money over hidden fees any day!
Featured image by Leah Jones.