Honeymooners looking for the Royal Treatment Will Love Prince Edward Island, Canada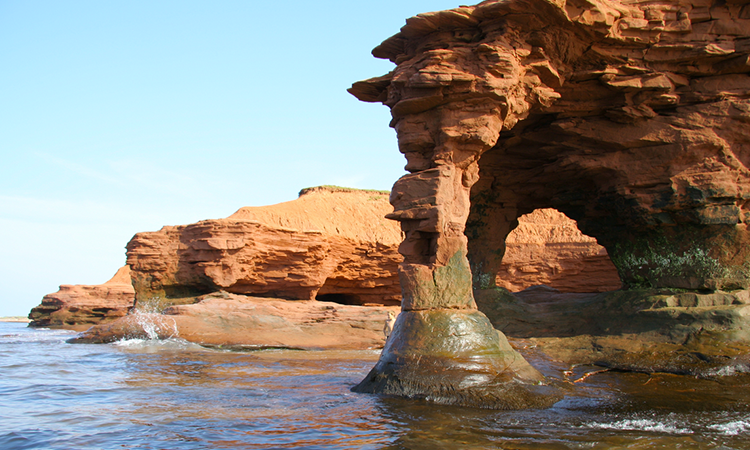 The new Royal couple chose Prince Edward Island for its North American honeymoon stop. Home of the heroine of the Anne of Green Gables stories, this island's mild climate is a fabulous honeymoon destination.
Prince Edward Island has enjoyed a reputation as a perfect honeymoon destination for many years. The recent visit by honeymooning newlyweds The Duke and Duchess of Cambridge only cemented that status. Perhaps it is because the island's climate is milder than that of the Canadian mainland, due in part to the warm Gulf of St. Lawrence that surrounds it. Warm summers boast low humidity, and even the coldest days of winter don't fall much below freezing. There is plenty of snow for the winter sport enthusiasts.
The small island offers a big selection of bicycle rentals for those who care to explore on two wheels. There are 221 miles of ideal biking and hiking surfaces along the Confederation Trail. Those who prefer to be on the water have ample selection of canoeing, kayaking, and fishing expeditions to choose from, and for more water adventure, Prince Edward Island has snorkeling, swimming, and parasailing. Honeymooners can enjoy a visit with friendly seals, as many guided tours will take guests to see them playing just off the coast.
Of course, no mention of PEI would be complete without its most famous fictional resident. L.M. Montgomery's Anne of Green Gables called this place home, and residents speak of her like a family member. Theatre-goers can see Anne onstage at the Charlottetown Confederation Center of the Arts, and fans of the series must visit Green Gables, which inspired the fictional setting. The Anne of Green Gables Museum at Silver Bush brings the stories to life, which original furnishings described by the author.
Honeymooners can plan their own itinerary, with help from the Prince Edward Island Tourism Council. Many packages are available to suit specific interests, with self-directed or guided theme tours. Select from activities geared to outdoorsmen and women, or trail the royal trip. Those who choose PEI for its connection to Anne can find weeks' worth of Anne sights to see.
This vacation destination that has something for everyone's taste. You don't have to be royalty to honeymoon in Canada's Prince Edward Island, so before you go, check out MyTravelMoney.co.uk and buy travel money online.