The best places to visit in Eastern Europe: Off the beaten track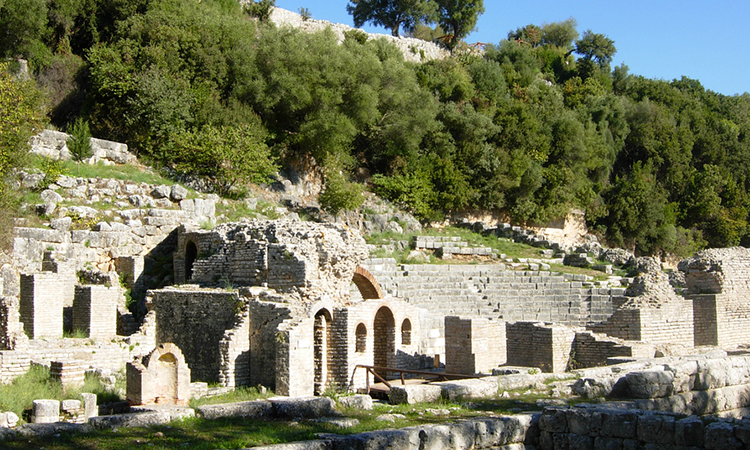 Oh Europe! Pretty much any country within its borders can be referred to as "the old country." The site of many ancient civilizations, and therefore a prime tourist destination for those looking for art, culture, and historical sites. When it comes to European travel, however, most people stick to Western Europe. Countries such as Spain, France, Germany, and Italy attract millions of tourists every year. To get a completely different European experience, why not step off the beaten path and go see the unique wonders of the eastern side of the continent? Countries such as Croatia, Albania, and Romania will offer you wonderful cultural experiences outside of the tourist norm. Here is a list of some of the best Eastern Europe has to offer.
Butrint, Albania
Although considered one of the poorest European Countries, Alabania is a charming country filled with many UNESCO World Heritage Sites. The people are extremely friendly and their culture is one in which guests are welcomed and honored. One area anyone traveling in Albania should visit is Butrint. It is an archeological site close to the Greek border that represents 2000 years of history with its buildings ranging from the 4th century to the 19th century Ottoman Defenses.
Drubrovnik, Croatia
Knows as the "Pearl of the Adriatic," Drubrovnik is one of the most beautiful cities in Croatia. It's popular beaches and historic city center, which is on UNESCOS World Heritage list, makes it a must-see destination when visiting Croatia.
Sigulda, Latvia
If you are into extreme sports, Sigulda is the perfect spot to get your adrenaline rush. Known as "Latvia's Switzerland," this picturesque town in central Latvia offers skiing in the winter, canoeing in the summer, and bungee jumping all year round.
Bran Castle, Romania
Bran Castle is located between the areas of Transilvania and Wallachia, close to the city of Branov. Built around 1212, this famous fortress attracts tourists because it is the home of the legendary Dracula. Known as a brave and fearless ruler to Romanians, he has inspired legends and horrors for the rest of us.
Durmitor Mountains National Park, Monte Negro.
Another UNESCO World Heritage Site, the park is situated in the Balkans. Home of over 23 mountain peaks, the area is filled with beautiful Flora and Fauna to be admired by all nature enthusiast.
Eastern Europe has everything to offer tourists. Beautiful scenery, historical landmarks, great accommodations, and an exciting nightlife are just a few of the things that can be found. Although the home of many modern cities, there are also many remote locations that can take you off the beaten path. Make sure you are prepared! Pack appropriately and don't forget to check out MyTravelMoney.co.uk to compare travel money options.