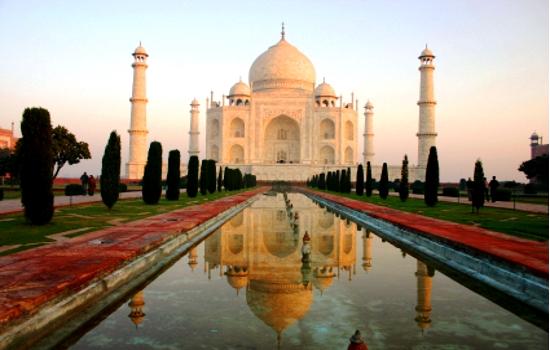 The world is such a huge place that it's impossible for anyone to see it all in one lifetime – regardless how intrepid you might be. One thing's for sure, though: we'd quite happily die trying!
Be sure to check these places off your list as you go; you won't be disappointed.
1) New York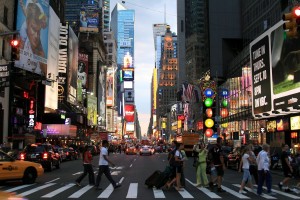 If you haven't already taken a bite of the big apple then start packing because this is one of the most popular city break destinations in the world – and with good reason. It really is the city that never sleeps: full of vibrancy, excitement and variety. It has a certain charm, which can be incredibly romantic and, let's face it, nothing can beat visiting all those landmarks you've seen in the movies – not to mention Friends and Sex in the City. Take a boat ride under the Brooklyn Bridge, visit the Upper East Side for shopping and embrace everything this fantastic city has to offer while you still have the energy to take it all in.
2) The Maldives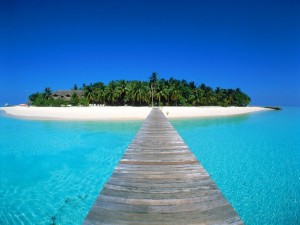 The Maldives is one of those destinations which really needs no introduction but we'll give it one anyway. The group of islands which make up what is possibly the most naturally beautiful habitat in the world is home to more than a thousand tropical fish which, because the water is so crystal clear, are visible from around 50m away. Its juxtaposition on the trading route of the Indian Ocean has cultivated a worldly community, rich in culture, thanks in part to its flow of visitors since history began. It might be small, but it's certainly not lacking in substance. Culture aside, it is, of course, a haven for relaxation, wellbeing and water sports – everything you need for a dream holiday in the sun.
3) Japan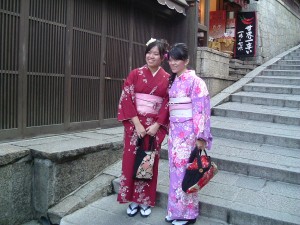 Forget the bright lights of Tokyo and instead head to South East Japan, where you'll find the country's ancient and cultural heart – for it's here that you truly get a sense of its history and tradition. Kyoto, for example, is the ancient capital and pretty much the only place you're likely to see a real life, working Geisha (otherwise known as a Maiko or Gaeko), of which there are still around 40 living in its Gion District. The South East is also home to Mount Koya, at whose foothills you'll find the town of Koyasan and its Kongobuji Temple, which welcomes overnight guests into its traditional ryokan-style quarters and to eat, pray and talk with its resident esoteric Buddhist monks. Fresh sashimi, traditional communal bathing, kimonos and slippers, and pretty cherry blossom are all par for the course in this fascinating land of temples and shrines. Look out for special flight deals because this is one trip of a lifetime.
4) India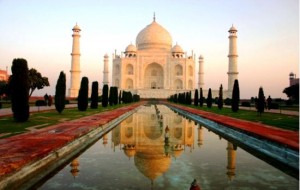 In complete contrast, India isn't quite as idyllic – but it's one heck of a ride. Home to hundreds of different faiths and cultures which co-habit happily (giving rise to its name 'Mother India'), its diversity is intense and has to be seen to be believed. A land of extreme rich and poor, India lends itself well to both sides of the spectrum. If you can cope with the hazy heat, honking horns, crazy traffic and cattle on the roads then India is a traveller's dream. Expect to be shocked, elated and feel truly alive in this buzzing metropolis of colour and spice. But for a more sedate experience of India, head to the north for the lush green tea regions of the likes of Assam. This will give you a flavour of true village life where nan is cooked al fresco and locals congregate in the dusty streets. Whichever region you choose, however, you'll be in for a life changing experience you'll never forget.
5) Eastern Finland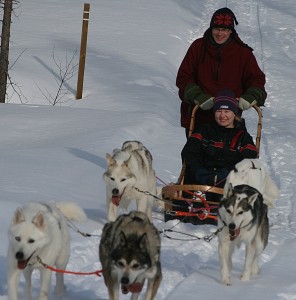 Take a regional Finnair flight from Helsinki to Kajaani (prounced kai-yan-ee) to a land where the Kalevala Spirit – based on traditional Finnish folklore – still reigns supreme. Between October and March, the landscape is of pure white with snow as deep as your waist. This is the stuff of fairytales and perhaps even more magical than Finnish Lapland. Husky sleigh rides, snowmobiling and snow shoeing are just some of the treats the likes of Kuhmo, which sits close to the Russian border, has in store. And if you're a bit of a thrill seeker and fancy being kitted out like Buzz Lightyear for the day, then swimming the white water rapids in head-to-toe Gortex is for you – although we prefer to call it 'extreme floating' because that's really what you'll do. The area's picture card perfect scenery makes it popular for honeymooners and even winter weddings and, if you're lucky, you might just spot a bear or wolverine… or their tracks at least. If it's unspoilt and exhilarating you're looking for, this place is definitely one to try before you die.
Whilst travelling the world, don't forget to compare travel money options with our dynamic travel money tool.