Top 5 Spiritual Retreats in Scotland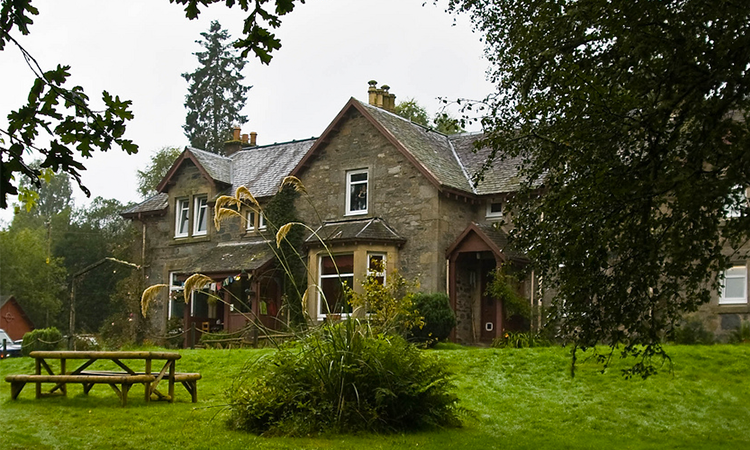 Scotland is not only home to a magical landscape of heather-carpeted hills and ancient Celtic tradition but, believe it or not, some of the most inspiring retreat centres in Europe.
Don't believe us? Then read on for our top five…
1) Kagyu Samye Ling Buddhist Centre, Dumfries & Galloway
This monastery was built in 1967 and made history as the first Tibetan Buddhist Centre in the West, where it sits serenely on the peaceful banks of the River Esk in Eskadalemuir.
Samye Ling runs courses in the Buddhist states of Mahamudra and Shinay, but if you're just there for some respite from modern life, then that's fine too.
What you do there is entirely up to you. You can lose yourself in a book by the river, spend time learning from the Tibetan monks, work on your Sun Salutations or just use the time to rediscover your creativity with poetry, painting or even Qigong.
The accommodation is naturally simple and guests can opt for a single or twin room, while there are also family rooms, dorms and plenty of outdoor space to pitch up a tent.
2) Traigh Bhan Retreat House, Iona
For a unique and extremely tranquil Scottish retreat, escapists head to the south westerly isle of Iona. Once known as the Sacred Isle of the Druids, the island is a historic place of pilgrimage which is now associated with rest, rejuvenation and reconnecting with nature.
Iona's retreat house, Traigh Bhan, is run by the well-known Findhorn Foundation – a large spiritual community, which focuses on environment and education.
The group has been going from strength to strength for nearly 50 years and although its whitewashed island cottage might not look like much, the surroundings are refreshingly calm and idyllic for tuning into the sights, sounds and smells of the sea.
There are plenty of coastal walks and fresh air to be had and, since the house can only accommodate six guests per week-long retreat, visitors are guaranteed an intimate and reflective stay.

3) Lendrick Lodge Holistic Retreat & Spiritual Centre, near Callander
Lendrick Lodge, near Callander, practises and teaches a wealth of alternative healing techniques, including Reiki and, perhaps more unusually, shamanism.
It stands alongside some of Scotland's most spectacular scenery at the foot of Ben Ledi by Brig O' Turk. The Victorian building rests on ancient Celtic land which is thought to benefit from a magical energy – thanks, in part, to the site's history as the meeting point of Druids.
There's a real sense of community at the centre which, as well as reiki healing, offers craniosacral therapy and massage, plus courses in yoga, detox, transformational breathing and self development. The site's River Retreat, a glorious purpose-built timber outhouse, has its own re-birthing pool and holistic clinic, while guests have the opportunity to train to an exceptionally high level of Shamanism – whether it's of the Native American, Toltec or Celtic tradition.
4) Dhanakosa Buddhist Retreat Centre, Lochearnhead
The Dhanakosa centre sits peacefully within 16 acres of unspoilt Scottish landscape, surrounded by waterfalls and ancient woodland on the shores of Loch Voil. It's tucked away among the greenery of the Loch Lomond and Trossachs National Park and is about half-an-hour's drive from both Edinburgh and Glasgow.
What's special about this tranquil house is its programme of wide and varied retreats. There really is something for everyone – whatever their meditative persuasion. Yoga occupies many of the teachings at Dhanakosa but there are plenty of opportunities to combine the discipline with something else that's just as satisfying for the soul.
Guests can get as creative as they like, with course subjects ranging from painting and photography to poetry and effective communication. There's even a gay men's retreat, which offers a great introduction to yoga and meditation in one of the most relaxed environments around.
5) Penninghame Foundation, Newton Stewart
Around four miles from Newton Stewart, in the heart of Dumfries & Galloway, sits the majestic Penninghame Estate, which could easily be mistaken for a luxurious spa.
It has the feel of a health farm and really does give its guests room to breathe, as well as the chance to learn how to cook and live a healthier lifestyle.
All the centre's culinary teachings are based on a modern whole-food macrobiotic diet and the centre even runs a series of Health Weeks. It's perfect for recharging depleted batteries, recovering from illness, an operation or bereavement – or just everyday life.
But courses extend to much more than cooking. The estate, which is also a Oneness centre, offers everything it possibly can to ensure deep, personal healing by addressing many different things, such as relationships, low self esteem, negativity and anger.