What A Difference 10 Years Makes In The Travel Industry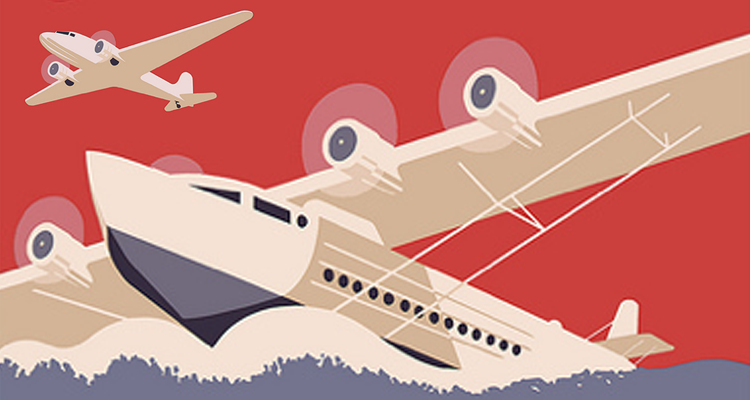 For consumers seeking reliable, secure and economic travel options and bookings, there have been some significant travel changes over the past decade. Rewind 10 years and most of us were using a stack of travel brochures to seek out the perfect annual holiday. Looking at the sheer amount of convenience and choice we have available today, it seems strange now that we were once held a virtual prisoner to the fixed prices and limitations that brochures had to offer.
Here at MyTravelMoney, we often like to reminisce about the good old days and to reflect on how technology, consumer demand and travel companies have shaped the tourism industry for the better. Here are some of the monumental changes we have seen in the world of travel over the past 10 years.
1. The Way We Pay
One of the biggest changes we have seen is in the way holidaymakers can pay for their holidays. Where once we were tied to one price and very little choice, the Internet opened up a wave of holiday companies all competing for our annual savings with low cost, tailor made and last minute getaways. The airlines have given us the freedom to pay for early boarding, faster luggage delivery and bigger seats. It is also possible to reduce the standard price of a flight by going without meals or only taking on carry on luggage. Hotel chains have also cottoned on in the same way and offer add-on fees for services that may have once been included as standard.
2. The Technology Boom
The Internet, new gadgets, travel apps, online deals. The technology advances of the past decade have revolutionized the way we travel and arrange travel today. From receiving travel alerts to preselecting airline seats and being entertained on the go, it seems hard to remember a world where this convenience didn't exist.
Our mobile devices have made the world smaller, helped us to make smarter and more informed travel choices and allowed us to reap a wealth of benefits when it comes to travelling and grabbing the best deal.
3. The Changing Face Of Security
You only have to look around an airport today to realise just how many security precautions and provisions are in place. From security guards and CCTV on the ground to air marshals in the sky, security is a huge concern across the travel industry.
All forms of overseas transportation are subject to high levels of security, delays and cancellations. Whether you are travelling for business or pleasure, you will be subject to the same security screening at airports, theme parks, bus and train stations, hotels and cruise ports. While this can be a frustrating factor of travel, you're sure to be safe.
4. The End Of The Road For Air Miles?
Travel loyalty programs were big business just a few years ago. In the world of business especially, corporate globetrotters were able to rack up huge amounts of air miles and take their families halfway around the world on vacation as a result. Today, we can get instant rewards from so many retailers or from our charge cards that loyalty programs no longer seem so attractive.
5. Keeping In Touch
Just 10 short years ago, keeping touch with family and friends back home meant seeking out an Internet cafe and using painfully slow dial up connections to send an email about your travels. Today, we can not only send the same email, but we can video call, chat over Wifi, send Facebook and Twitter updates, upload photos and post blogs about a favourite destination while we are still actually there.
6. All Change For Currency Exchange
Back in 2004, the comparison website as we know and love them today was still just a glint in an entrepreneur's eye. Finding the right currency deal usually meant popping along to your local bank or bureau de change and taking what was on offer. Today, online comparison services have revolutionised the world of currency exchange and helped travellers to get their hands on more bang for their buck without even leaving the house.
7. Working Overseas
Today, with the right equipment and a decent Wifi connection, we have the freedom to work anywhere. For digital nomads who want to keep in touch with the office or freelance on the road, times have never been better. Skip back to 2004 however and this concept simply did not exist. If you wanted to make money while on your travels it usually meant finding bar work or teaching English.
8. Documenting Your Travel
In the past everything from the planning of your trip to the execution was done on paper or by memory. People saved money, made check lists, traveled and bought a disposable cameras to capture that one amazing moment to share with their family and friends at home. Over the years with the developments of smart phones apps have been advanced which enable you to do all of the above faster, easier and more efficiently. Tripomtic allows you to create an itinerary, Trip Journal allows you to track, record and document your holiday and VSCO Cam takes photos and organizes them. And now, that trip you've been dying to take but can't afford can be crowd sourced with sites like Trevolta and Kickstarter.
Get out there and take your next holiday with all of these in consideration!