National Malaysia Day: Top 10 things to see and do in Kuala Lumpur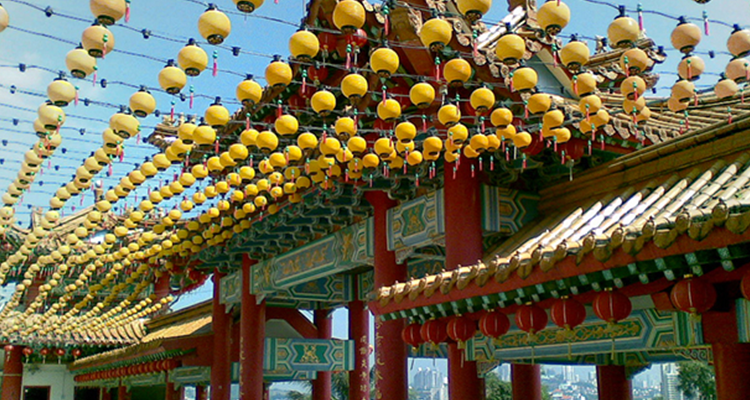 To celebrate National Malaysia Day, we have scoured and sifted through our trusty travel blogs to bring you some of the Top 10 things to see and do when in Kuala Lumpur. As the federal capital and most populous city in Malaysia, this area is host to some of the most incredible sights and landmarks, not to mention an abundance of culture. With a population of 1.6 million, it comes as no surprise that Kuala Lumpur is one of the fastest growing metropolitan districts in the country. So without delay, here are our Top 10 attractions which we hope you will enjoy reading as much as we enjoyed researching!
1. Thean Hou Temple
Not only does this ancient temple supply you with an incredible view of the city but it is also a wonderful example of the depth and intricacy of Chinese architecture. Open daily from 8am until 9pm, situated on Robson Hill, the temple is open to the public to relax and enjoy the views. The temple is home to over 100 annual cultural activities as well as being a nominated place of worship amongst the Chinese community in Kuala Lumpur.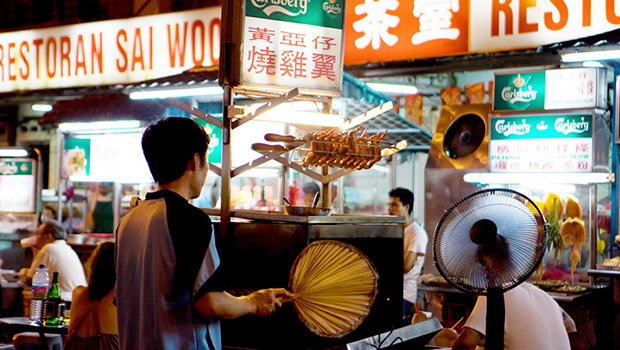 2. Jalan Alor
One of those locations that comes alive at night, Jalan Alor is the hot spot for foodies and tourists in the whole of Malaysia. Located within close proximity to Bintang Walk, the area offers mainly Chinese food but also a plethora of interesting Malaysian cuisine. Throughout the evening, stalls are hastily set up with open-air tables and chairs brimming with visitors by midnight. If not for the exquisite food, Jalan Alor still remains a top attraction for the pure sake of watching Malaysian culture come alive.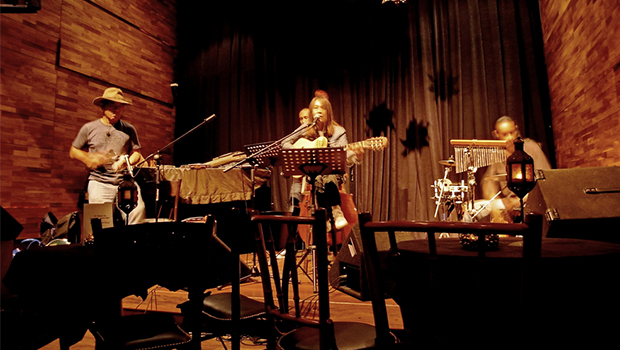 3. No Black Tie
An absolute must visit for jazz and blues lovers. A slightly different interior to what you will be used to when having spent several days roaming the attractions offered by Kuala Lumpur, this bar is lined with wooden panels offering a contemporary and unique change from its Malaysian competitors. Not only host to Malaysia's top artists and song writers, it is also 'the' hotspot for the social elite and most prestigious residents of the city. A great place to relax and escape the hustle and bustle outside.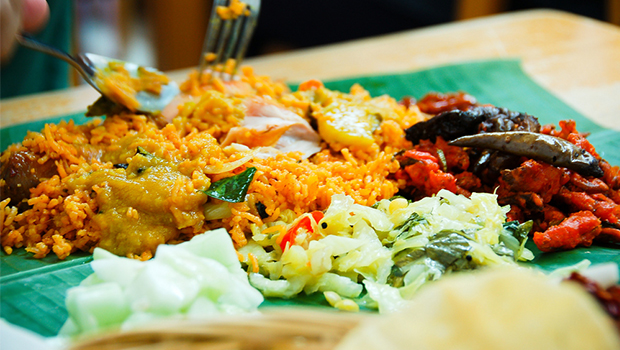 4. Banana-Leaf Dining
An experience not to be missed! A type of cuisine that involves food being served and eaten from banana leaves, either served on a banana leaf place mat or as used as a 'wrap' often to give fragrance to its containing ingredients. When dining out, restaurants will often serve typical Malaysian foods upon a banana leaf placed on a clay, bamboo or Rattan plate creating and adding to a wonderfully cultured dining experience.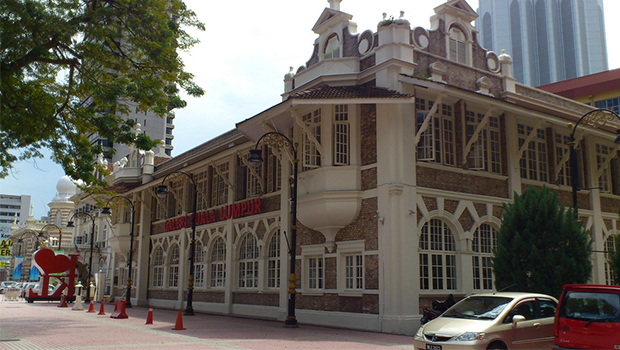 5. Kuala Lumpur City Gallery
Once upon a time, this building was home to the Kuala Lumpur Memorial Library, and at 115 years old, it makes for a beautiful representation of architecture for its time. Within the gallery, visitors can visualise and learn of the history of Kuala Lumpur through prints, photographs and even take away some beautiful souvenirs for friends and family. Aside from being one of the main attractions, it also doubles up as the Information Centre for tourists, so make sure you stop by.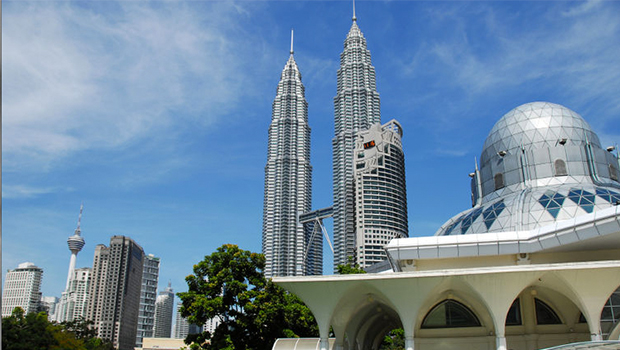 6. Petronas Twin Towers
Standing at 452 metres high, this magnificent piece of architecture stands right in the city centre, towering over the Kuala Lumpur skyline. Located in the top business district, Golden Triangle Area, the Petronas Twin Towers contribute to the futuristic and equally historical feeling of the location. As this is one of the top rated attractions in Kuala Lumpur, tickets are limited each day and must be obtained early in the morning, so make sure you set your alarms!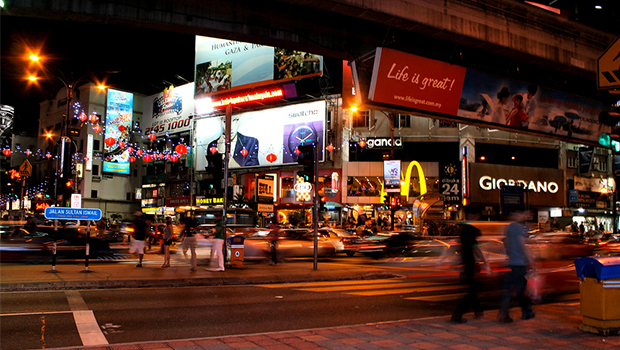 7. Bukit Bintang
Wouldn't sound as exotic, if referred to by it's literal english translation, Star Hill; Bukit Bintang is the name of the shopping and entertainment district in Kuala Lumpur. Aside from being home to the most prestigious high street shops, Bingtang Walk is also the hot location for Malaysia Fashion Week and the trendiest nightclubs in the area. Lesser known, the district is also famous for its Spa and Reflexology massages, offered in a number of shops, some even open until the early hours of the morning.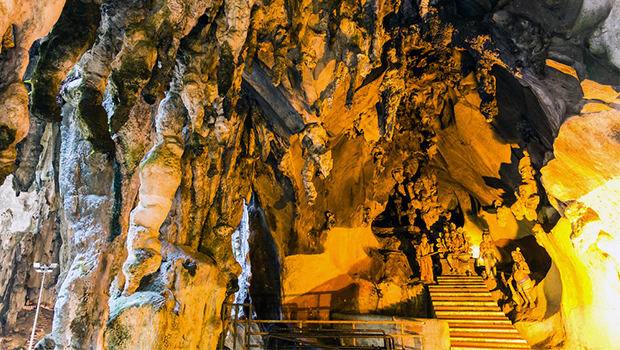 8. Batu Caves
Discovered in 1878, these caves are the main tourist attraction in the city, and rightly so. Although the journey up to the main cave is 272 steps high, there are many openings through which the light passes, creating a magical feel throughout the walkway. Once a year, over 800,000 visitors come to see the Hindu Festival, Thaipusam, take place; a celebration of faith and endurance across Malaysia and Singapore. At 180 metres long, this cave, lined with statues of Hindu mythology, is a spectacular sight throughout the year.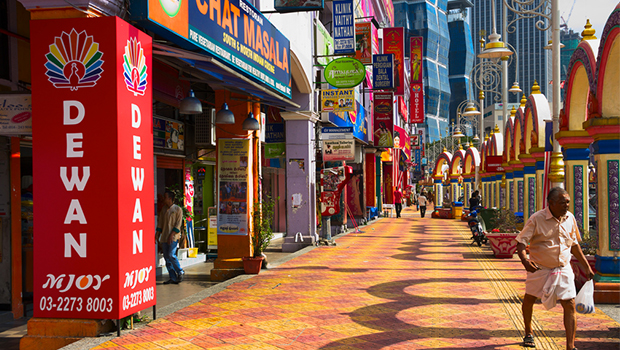 9. Little India
Though just a small section of Brickfields, Kuala Lumpur, Malaysia, this area is essentially, a little version of India. Brimming with the scent of spices, colours of Saris and the hustle and bustle of a typical Indian market, visitors will be delighted to gain an insight in to the Indian culture within the Brickfields district of Kuala Lumpur. Little India is infamous for its wonderful curries, cosy atmosphere and divine textiles.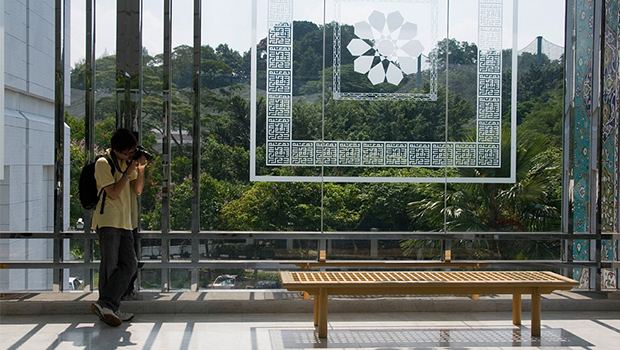 10. Islamic Arts Museum
Located in the heart of the city, the museum is host to an astounding 12 galleries filled with an array of ancient manuscripts, jewellery, calligraphy and pottery totalling over 7,000 artefacts. If not for the art and craft, the building itself is an incredible piece of architecture, with beautifully decorated windows and glass domes. If that wasn't enough, the restaurant offers some of the most delicious Arabic cuisine and divine Turkish coffee, making the entire visit, a well cultured day out.
We hope you have enjoyed this article and wish you a wonderful trip if you plan to travel to Kuala Lumpur! In the mean time there are some great Twitter accounts for you to follow, to keep you up to date with the latest travel tips, guides and events:
@KualaLumpurCity about Kuala Lumpur from experiences to travelling round the city
@klweekly the latest news and events, keeping you in the Kuala Lumpur loop
@LivingInTransit Kuala Lumpur enthusiast writing about everything to be seen and done
@J2Kfm passionate food and travel blogger based in Kuala Lumpur
@kuala_lumpur tour guide based in Kuala Lumpur to show you around the wonderful sights
Written by Sofia Kluge on Google+