The Most Unusual Hotels In The World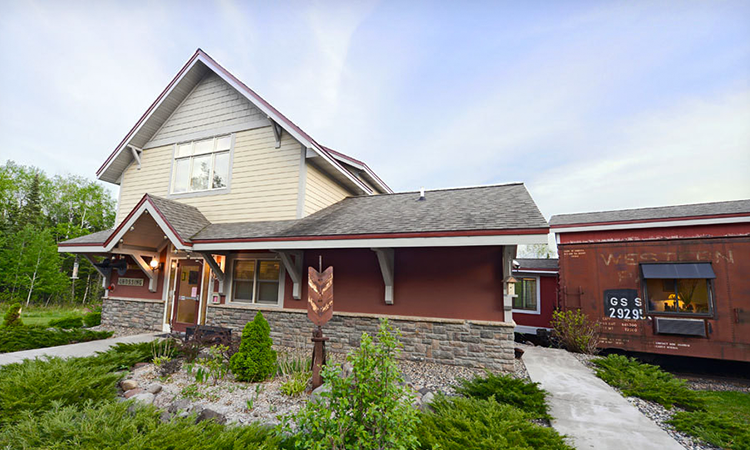 Tickle the fancy of your youngest family members, or those young at heart, with these four unusual hotel experiences. Whether you want to capture the imagination of a train enthusiast or you want to experience life underground – or underwater – there are accommodations available around the world to suit any interest.
Northern Rail Train Car B&B, Minnesota, USA
Fashioned from the actual cars of a real working train, this 18 room Bed & Breakfast in Two Harbors is comfortable and cozy. Travel for two includes a comfortable bed, attached bathroom, and even a small dinette. Families can stay in the larger King Conductor Suite, which has a master bedroom, with a smaller living room perfect for sleeping children.
Desert Cave Hotel, Australia
Enjoy all the amenities of a fine resort – underground – excavated from Coober Pedy's sandstone. The 19 dugout rooms are cool and spacious, featuring high ceilings and a quiet, peaceful atmosphere. Spend days touring the caves or shopping at the underground stores, where guests enjoy 10% off opal jewelry at the Opal World boutique. Examine the in-depth exhibit offering historical information on life in the Australian Outback.
Jules Verne Undersea Lodge, Florida, USA
Whether your passion is scuba, or you follow ocean research, this underwater lab/hotel is a once in a lifetime experience. Get all the training you will need to get to your room – accessible only by scuba diving. Your stay includes unlimited diving, and lessons are offered if you need to get certified. You will find all the comforts of home underwater, including hot showers, televisions, and the best quality sleeping accommodations. You won't want to look away from the 42-inch windows that give you a view of your marine neighbors.
Daspark Hotel, Austria
If you are short on cash or high on adventure, this hotel is for you. Located in a public park, you will sleep in one of three secured, private drainpipes. Your own personal tube room might be tiny, but you and a companion will sleep well on a Eurofoam mattress, with plenty of clean pillows, sheets, and blankets to keep you snug and warm. Electricity is available for charging your camera and phone, and bathrooms are close by with other park amenities. Because the hotel relies on existing public infrastructure, you pay only the amount you can afford or want to donate to the project.
Don't visit the out of the ordinary accommodations offered by these four unusual hotels, without first visiting MyTravelMoney.co.uk to compare travel money.