Holidays on Four Legs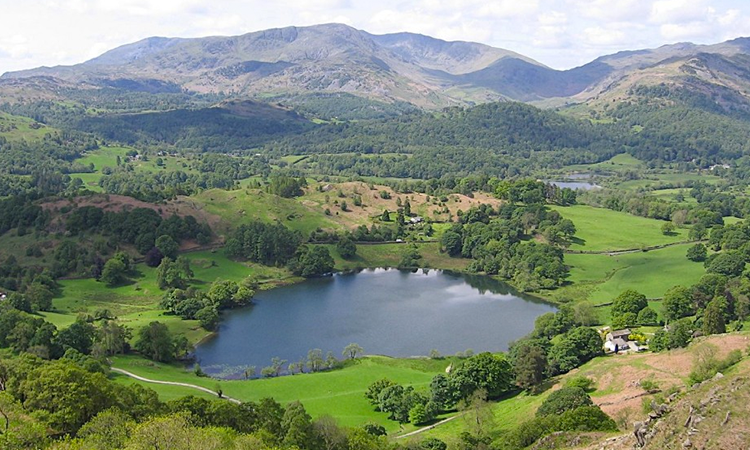 Go horseback riding at a dude ranch in the US. Ride mules to the bottom of the Grand Canyon. Be carried on a gallant steed through Ireland or Spain where travelers can discover history from a fresh perspective. Everything you can imagine can be arranged, from feed to bits and saddles, so all you need is your boots and spirit of adventure.
The Hills of Donegal
You can hear the Irish lilt carried over the moors as you ride from Dunganaghy on the coastline and follow roads built during the Great Famine. Riders on horseback are a natural conversation piece so locals will stop to tell you ghostly stories of the wild surrounding hills. After an enormous breakfast, ride toward Muckish Mountain on trails carved 150 years ago and only crafted for the four-legged species to pass.
Spectacular Catalonia
The extraordinary beauty of the turquoise Mediterranean Sea and dramatic coastline has been the backdrop for famous artists. You have always dreamt of galloping at breakneck speed on an open beach. Hop on centuries-bred Andalusian horses, and careen and canter to your heart's content. Settle in for the evening on an ancient family-run farm drunk on locally churned cream. From the villages of the Costa Brava to the mountain of Montgri, you will capture the magic of Spain while riding your foul-legged transportation.
Grand Canyon on Mules
Complete your vacation to the US and travel to Grand Canyon National Park, Arizona. Imagine President Teddy Roosevelt in the 1800s ambling on his mule down the Bright Angel Trail. You can relive the same memorable journey and see unique, moving sights. You will be grateful for your practiced four-legged buddy, especially on the return trip back up.
Cowboy Dude Ranch or Bust
Wyoming and Colorado in the US are two hubs of cowboy heaven. Pull up a mare and sit a spell after you ride out with real working wranglers to play bareback tag in the willows with buffalo. After an early evening trot through the pines, chow down on an authentic steak and beans dinner. Listen to dudes sing western tunes as you saunter back to snug, warm cabins to chat and play cards. There is nothing like the crisp air of dawn on the back of your capable mount as you cross the Snake River to fish for salmon. Your vacation on four legs will give you your own memorable stories to tell around the campfire.
Holidays on four legs after you compare travel money is exciting and unique, and will have your friends and family begging to hear the details.