What airlines fly to Bermuda?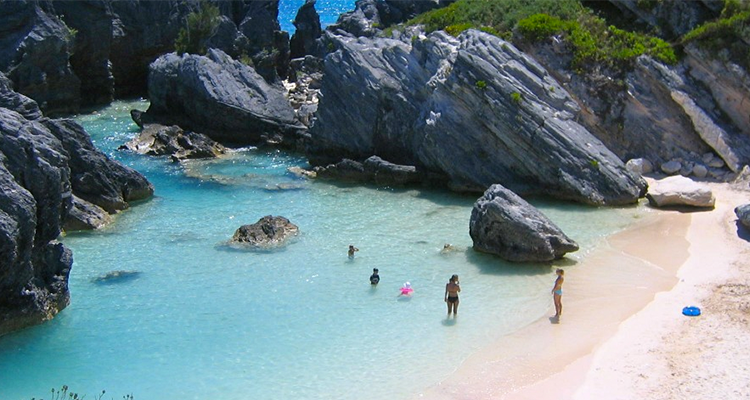 With six American, two Canadian and two British airline carriers offering regular scheduled flights to Bermuda , it's never been easier to head for the sun.
But if you're not sure who to get on board with, read up on which airline flies to Bermuda from where and the extent of its services first:
1) Delta
Getting a first bag on free and priority boarding are not to be sniffed at with Delta, which flies directly from the UK to Bermuda. What's more, the airline has a great website which makes it really easy to book.
2) American Airlines
American Airlines operates a direct non-stop service to Bermuda from JFK New York and General Edward Lawrence Logan International in Boston once a day. If you're already in the States, this airline is probably one of your best options.
3) Continental Airlines
This airline, which offers great late deals and lots of added information, flies daily – direct from NYC Newark. Again, only good if you don't mind flying to the US first and changing carriers.
4) AirTran Airways
AirTran offers a daily non-stop service to Bermuda from Baltimore-Washington in the USA since summer 2011.
5) jetBlue
Flights from JFK New York and from Boston jet off once a day and are perfect if you don't mind connecting or making a pit-stop in the Big Apple first.
6) Delta Airlines
Delta does a great daily service from William B. Hartsfield Atlanta and General Edward Lawrence Logan International Airports in the USA.
7)US Airways
US Airways flies directly, of course, from the US airports of Baltimore-Washington, General Edward Lawrence Logan, Charlotte-Douglas, Fort Lauderdale, Philadelphia, La Guardia (New York) and Washington DC – although some of the flights are seasonal.
8) WestJet Airlines
This airline, which celebrates its 16th birthday this year, is only suitable if you're flying to Bermuda from Canada but flies direct from Toronto regularly.
9) Air Canada
If you're flying from the States, Air Canada is a really good option. It's the largest full-service airline in Canada and flies between Bermuda and Toronto daily and from Halifax in the USA once a week. It's the largest provider of flights between the US and Canada and is pretty big on good service and quality.
10) British Airways
The UK carrier is, of course, one of the world's most popular airlines and flies between Bermuda and London Gatwick between the peak holiday months of March and October. Don't expect to get overly cheap flights however, as the provider prides itself on high end service.
Whichever airline you fly with, make sure you do your research on currency as well. MyTravelMoney.co.uk can help you get the best deals – all day, every day.