Top Things You MUST Think About When Choosing A Hotel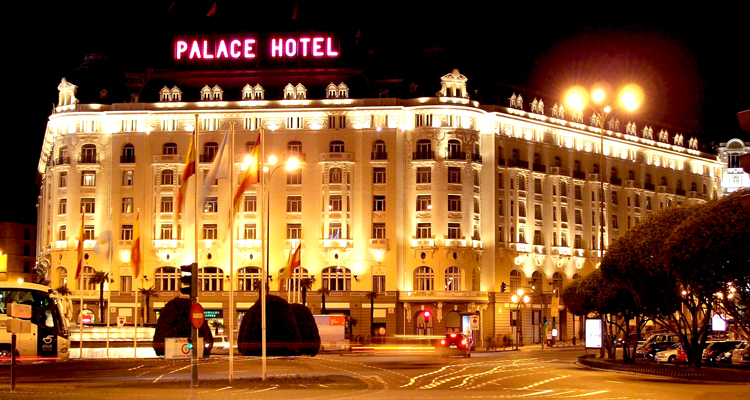 So, holiday season is upon us at last. You know you want to go on holiday and you even have a destination mapped out. The only problem is choosing a hotel.
Just a hop, skip and a jump back in the early 90s, choosing a hotel was as easy as popping along to your high street travel agent and grabbing a stack of brochures. There were no Tripadvisor reviews back then, no ocean of promotions, no last minute deals and no flash sales. In fact, you could say that things were so much easier.
Booking a hotel today might be more convenient, but with so many companies offering their services, it can be a daunting prospect trying to choose from the myriad of different options available. What's needed here is a little soul and online searching to ensure you choose a hotel that ticks all the right boxes.
What Matters The Most When Choosing A Hotel?
A quick straw poll around the MyTravelMoney office revealed some of the most common factors we look for when searching for the perfect accommodation. Price, location, things to do and climate were some of our favourites. Of course, every traveller has unique needs when looking for the right hotel and you need to ask yourself what is most important to you.
Whether you are looking for a great location, the best deals or a range of activities, here is a breakdown of the hotel selection process to help you reduce the stress involved with finding the best accommodation to suit your needs.
Working Out Your Budget and Targeting By Price
Before searching for the right hotel, ask yourself how much you can afford to spend. Unless you want to stay in an all inclusive resort where meals and local drinks are paid for upfront, you will need to budget for meals and ensure you have enough spending money for drinks, entertainment and days out.
Once you have a budget in mind you can begin a more targeted search for the hotel of your dreams. Using a comparison engine is a great way to target your search by price. Sites such as Travelocity, Expedia and Orbitz offer worldwide hotel deals that can be sorted by lowest price, but there are many smaller sites that offer some fantastic deals.
Location, Location, Location
Whether you fancy trekking Machu Picchu, relaxing on a beach in the Med or a city break in New York, finding a hotel in your chosen location is fairly easy. Now you have a price mapped out, you can start plugging locations into your comparison engine and really narrowing the search. Good old fashioned guidebooks are also a great way to track down the best hotels and if you are not sure about their reputation, take to Tripadvisor to read some reviews.
The Lap Of Luxury Or Shabby Chic?
What type of hotel you choose will largely depend on your budget and the type of year you wish to travel. If money is no object, the world is quite literally your oyster. Dubai, St Tropez, St Kitts and Barbados are just some of the playgrounds of the rich and famous. If island hopping is more your style, you might want to consider making a luxury cruise ship your hotel for the duration of your vacation.
For those whose budget just won't stretch to white sands and being waited on hand and foot, there are many budget hotels in cheaper yet still beautiful locations that won't hit the wallet too hard. As mentioned earlier, all inclusive hotels are also a great way to budget as everything is taken care of in one price.
As well as meals and drinks, many all inclusive resorts also feature evening entertainment and daytime activities. If you don't want to, you don't have to spend another penny once you have booked your all inclusive holiday.
Are You A Loyal Or Fickle Customer?
Think about the hotels you have stayed at in the past. Are there any that made a particularly good impression? Many people never visit the same hotel twice, but it can be a great way of guaranteeing a good holiday if you had a positive experience first time around. Also, many hotels offer loyalty programs that can net you points against your next stay and these can be well worth looking into if you plan to visit the same hotel often.
Nothing Beats Real Life Experience
Of course, nothing can really beat the real world reviews of hotels from other guests. TripAdvisor and other review sites have revolutionised the way we choose our holidays and hotels and are a great indicator of the type of experience we can expect. It's wise to treat some reviews with an amount of skepticism, but on the most part, guest reviews can be a great way to choose the perfect hotel.
So, whether you are restricted by budget, you have a set location in mind or you are planning the trip of a lifetime, the Internet can be a blessing rather than a burden if you learn to use it in the right way. Using a sensible mix of guidebooks, online reviews, comparison engines and the latest online deals, you should be able to find the hotel of your dreams in no time.