Escape to Portugal: Top 5 thrill-seeking things to do in the Algarve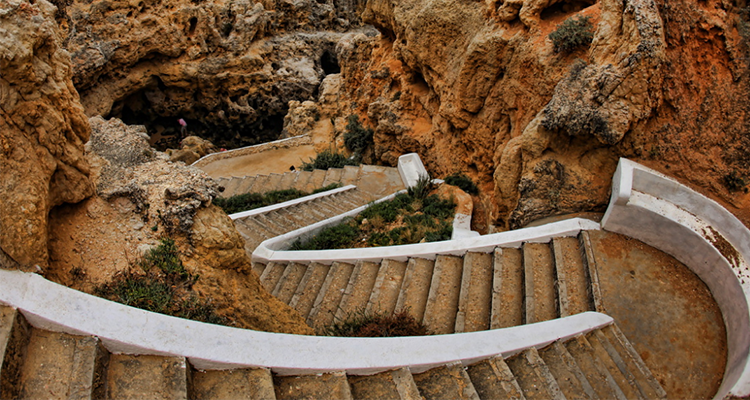 Are you looking for a holiday that's as wicked as your sense of adventure? Then book a flight to Portugal and make for the Algarve to try some of these intrepid activities:
1) Wakeboarding
If you've never tried wakeboarding before, this is definitely one to try before you die. The Algarve gets around 300 days of sun a year and water temperatures are rarely below 15 degrees so there's little to fear unless it's the fish. Take to the water strapped to a board and be pulled across the water by boat – using each wave as a ramp to propel yourself into the air. Just think snowboarding on water and you've got the gist.
2) Windsurfing
Hone your windsurfing skills in one of the best water sport destinations in Europe. The Algarve boasts great conditions for windsurfing, with the flat waters around the southern spots of Lagos and Sagres being perfect for freestyle surfing and building up speed.
3) Yoga
If you're looking to sync your mind, body and soul while you're enjoying all these mind blowing activities, then try a spot of yoga in the sun. Some professionals even cite yoga as the key ingredient to being more agile at water sports – and where better to practise your sun salutations?
4) Buggy safaris
Even if water sports aren't really your thing, there are plenty of other adventures to be had. See the rugged coastline at its best by negotiating rivers and narrow dirt tracks on an off-road buggy for an exhilarating dry land experience.
5) Head to Aqualand
Aqualand is one of the largest aquatic attractions in Europe which, funnily enough, happens to be in the Algarve. It's the ultimate in wet family fun and is home to some seriously big water rides which would give any white knuckle experience a run for its money. Just don't forget your swimming trunks.