Best Business Travel Blog: Our Top 10 Awards Finalists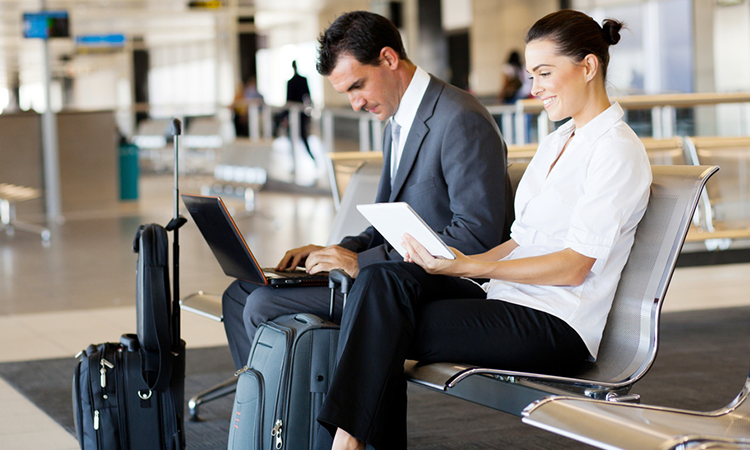 Welcome to the second round of the MyTravelMoney.co.uk Travel Blog Awards 2012!
Today, we're honouring the Best Business Travel Blogs on the Twitter map and we're delighted to announce that Air & Business Travel News is our overall Gold winner.
Second and third are Business Traveller and The Middle Seat Terminal, with a whole string of other finalists closely following their lead. Well done, everyone!
1) Air & Business Travel News – found tweeting @ABTN_online
Everything you ever wanted to know about business travel is probably here so it's no wonder we've ranked it number one. ABTN carries all the most important up-to-the-minute travel news, from which airlines are changing what in business class to the impact the Olympics is having on travel suppliers. Not only that, but the site is well-laid-out, easy to navigate and a clear winner with us.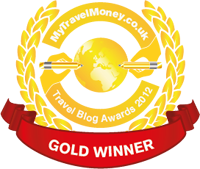 2) Business Traveller – found tweeting @BTUK
We love Business Traveller thanks to its eclectic mix of reviews, destination guides and breaking travel news. It's also one of the best-loved newsletters among business travellers in the UK and never disappoints.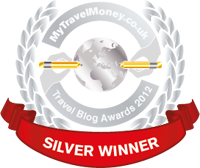 3) The Middle Seat Terminal– found tweeting @WSJ
This blog comes to us from the Wall Street Journal and is a great, thought-provoking resource for any serious business traveller. It digs deep into the politics of travel and asks industry-related questions like 'How to airlines spend your airfare?' and 'Of all airline fees, which are most hated by travellers?' If you haven't bookmarked this one already, you probably should.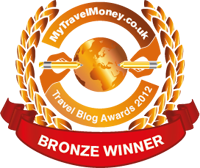 4) Travel Weekly – found tweeting @travelweekly
Travel Weekly is great at communicating industry news and carries a whole host of current travel jobs listings. The online magazine is fab and we're never less than impressed by the timeliness of updates and how the team are on the ball with social media too. Make sure you sign up for its alerts.
5) Gulliver – found tweeting @EconBizTravel
Gulliver is the business travel blog of The Economist and, as such, is extremely well written by those in the know when it comes to money and industry advice. We especially admire its latest post on hygiene in American hotel rooms following the latest research which has revealed 'fecal matter hiding in hotel rooms' and suggests where the 'germiest' accommodation in the States might be.
6) TTG Digital – found tweeting @ttg_digital
Okay so TTG Digital isn't entirely independent – it's in the business of selling travel, but its blog 's still not to be sniffed at. Find the latest news – which is entirely independent of opinion and the company – along with competitions and lots of friendly, business advice. The verdict? We think it's ace!
7) The Meze Magazine – found tweeting @MezeMagazine
As if you didn't know, Meze is London's foremost luxury journal with its very own business section of the blog. The site's so pleasing on the eye that you can't help but settle down for a good read – even if you can't quite afford some of the suggestions. This is one blog to reaffirm your standards, but don't just take our word for it…
8) A Dangerous Business – found tweeting @DangerousBiz
'One ordinary girl… life's extraordinary adventures' – that's exactly what you'll find here from Ohio blogger Amanda. It's not technically a business travel blog but it has the word in the title so there we go. We just can't get enough of Amanda's musings as we follow her around the globe. Rumour has it that she'll be in the UK in August and, in the meantime, you can find out all about her night in prison and how she's urging fledgling travel bloggers not to give up over at the website.
9) Road Warriorette – found tweeting @RoadWarriorette
We admire this controversial travel blog which has a strong focus on business travel and often comments on wanderlust related customer service – such as in the current 'Rude or Not?' poll. There are some great categories, including Business Travel Tips for Women and Business Travel for Moms.
10) FCM Travel – found tweeting @Fcm_UK
Although not strictly a travel blog, this site has some great insights and updates news as it breaks. There are lots of travel tools and suggestions from this global travel solutions provider, which won a 2011 World Travel Award as the World's Leading Travel Management Company. We certainly thought it deserved a mention.
If you're a winner or finalist, don't forget to claim your MyTravelMoney.co.uk Travel Blog Awards badge of honour and that we're happy to help with the technical stuff.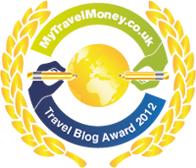 If you weren't shortlisted and think your blog should be in the running in one of our other categories, don't hesitate to give our PR & Community Manager a shout.
Just email [email protected] and she'll be delighted to hear from you.
Good luck!