Change your travel destination and you could save a packet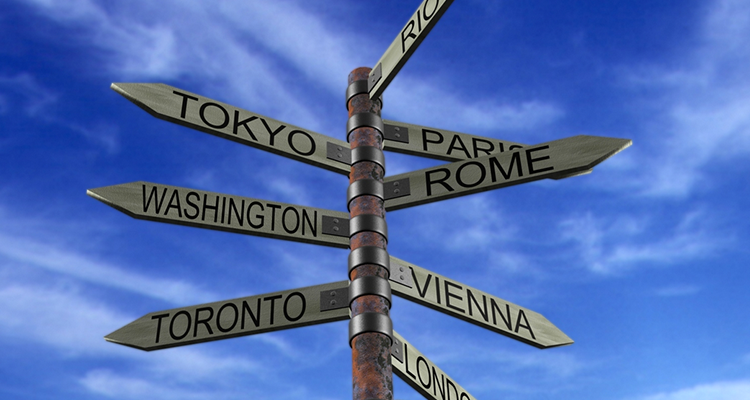 Change your destination and you could save a packet.
That's the message from Post Office Head of Travel Money Andrew Brown, who has revealed the results of some interesting new research.
According to Andrew, a new Post Office Travel Money report shows that, although the British Pound is at its highest rate against the Euro in almost four years, holidaymakers could lose hundreds of pounds if they don't do their homework.
Apparently, UK holidaymakers believe that Spain and Turkey offer the best value for money whereas the overall cost is actually lower in Bulgaria, Portugal and Majorca.
The Changing Places study also suggests that couples could save up to £457 on a holiday just by changing their destination – and that two-thirds of holidaymakers would ditch their favourite resort in a bid to save money.
So what's the key to saving holiday money?
• Check resort costs as well as package prices
• Swap favourite or 'in-vogue' destinations for cheaper ones
For example, the Post Office found that, based on one week's holiday, including flights and the daily cost of eating and drinking, couples swapping Croatia for Portugal could save over a third.
It also suggests that couples could have change left over from a holiday budget of £1,000 in all three destinations after adding resort costs to package prices.
But crossing the border from Portugal to the Costa del Sol would cost 20.4 per cent, or £184, more.
The survey also found that only 22 per cent of holidaymakers rated the Balearic Islands as good value compared with 34 per cent for mainland Spain – yet couples swapping the mainland for Majorca could save around nine per cent or £95.
Bulgaria ranked cheapest in the Post Office's 2012 Holiday Costs Barometer but scored a lower perceived value rating in its than Balkan neighbour, Croatia – yet could actually shave almost 30 per cent of the overall holiday cost.
And, by choosing Corfu over Turkey, holidaymakers could save around 10 per cent in the eastern Med.
Andrew said: "We advise people to take all holiday costs into account when choosing a destination and this research shows why that's so important.
"It's hard to stay loyal in tough times when there are big savings to be made by swapping to a destination that's more than a third cheaper."