How to pack for the cruise of a lifetime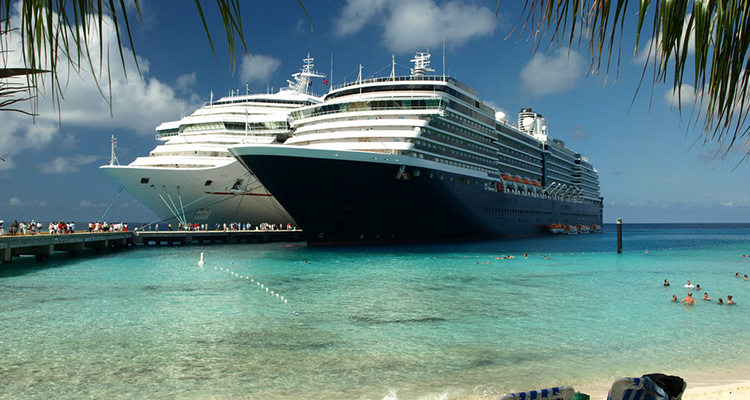 So you're all booked up for a once-in-a-lifetime cruise to your dream destination… you have your passport, you've changed your travel money and the only thing left to think about is what to pack.
But 'how can I travel light?' and 'what is the dress code?' I hear you ask. Well, simply check out our How to pack guide below to keep you travel savvy.
1. Keep it casual
This is the first golden rule. Comfort is incredibly important when you're on board all day and should take precedence over style. Opt for fashionable flats rather than high-heeled shoes and make sure to pack some sports gear.
2. Bring more than one bikini

Make sure you pack at least two items of swimwear – or more if you can – so that you'll always have a dry one to hand. You can travel light when it comes to towels though, because these are almost always provided.
3. Remember your eveningwear
You should always pack a couple of casual dresses – for which maxi length is great – and shirt and trouser combinations for men. Smart/casual outfits should be included too, as well as at least one formal cocktail dress or tuxedo for that special dinner dance or the casino.
4. Don't forget your sunscreen
You'll need this ashore and it might be wise to take a hat and some comfortable walking shoes too.
5. Take your camera

You will kick yourself if you don't leave armed with a camera and enough batteries to last the trip. You might want to take your binoculars too.
Remember to keep it simple and only take what you really need. Leave lots of room in that case for souvenirs!
Bonus: Our Top 5 Golden Rules To Not Pile On The Pounds Whilst Cruising
1. It's ok to miss afternoon tea – it'll be there again the next day
2. Try to go for 4-5 laps per day of the ship walking – you'll see stunning views and work off the lunch you just had
3. Cruises put on great gym programmes for the mind, body and soul. Try and go to some of these classes and often they are free. Well worth checking out.
4. When the ship docks at port for excursions – use these as a way to burn off some calories
5. Try not to eat too late every single night – again, the midnight buffet is not compulsory
Here's a great bit of inspiration from seasoned cruises @cruiseradio : 'I went on a cruise to Panama in Feb and lost weight. Still ate lots but balanced food, work outs and excursions well.'
Have a great time from the whole team at MyTravelMoney.co.uk