10 reasons to love the Caribbean island of Anguilla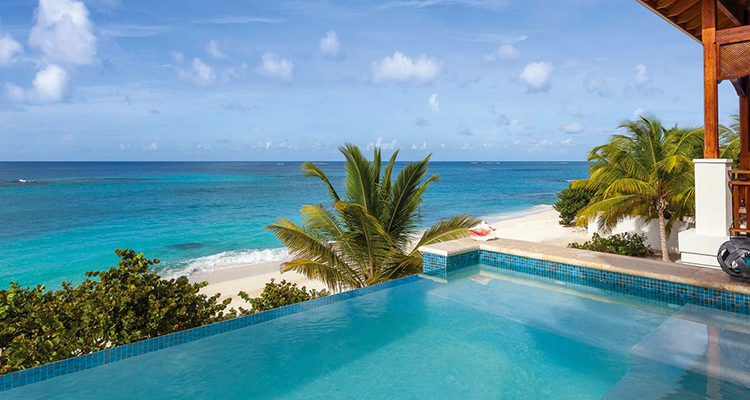 Anguilla is one of the more northerly Leeward Islands in the Lesser Antilles of the Caribbean – known for its coral reefs and immaculate beaches.
But snapshots of paradise aren't all there is to love about Anguilla. This island is a dream destination but if you ever needed persuading, this list of brilliant things about it will have you sold.
1) Anguilla has 33 beaches – with Cap Juluca in Maunday's Bay ranking as the overall favourite among tourists
2) The island is a great place for scuba diving and the waters are at their calmest between May and November
3) It's also perfect for boat trips to the nearby Scrub, Sombrero, Dog, Sandy, Prickly Pear and Anguilliate islands
4) Anguilla is home to more than 130 species of native bird, including the endangered Brown Pelican Sandpipers, Great Blue Herons and Snowy Egrets – brilliant for bird watching
5) This is an English-speaking island with a tropical climate averaging 27 degrees and pleasant north-easterly breeze
6) It's just a 20-minute ferry trip away from the Netherlands Antilles island of Saint Martin –
an idyllic destination for a day-trip
7) The island is pretty flat which makes walking around a breeze
8) It's clean, quiet and modern with a real Caribbean feel which will make you want to break open the Malibu
9) Anguilla is famed for its fantastic cuisine, from authentic 5-star Caribbean cooking to front-lawn barbecues and delicious tropical fruit, not to mention fresh seafood
10) There are many local bars offering live music and dancing barefoot is all par for the course!
Before you go, make sure you get the most bang for your buck. For the best us dollar exchange rates and eastern carribean dollar exchange rate, compare using our travel comparison tool!