Free information on sightseeing and attractions in New Zealand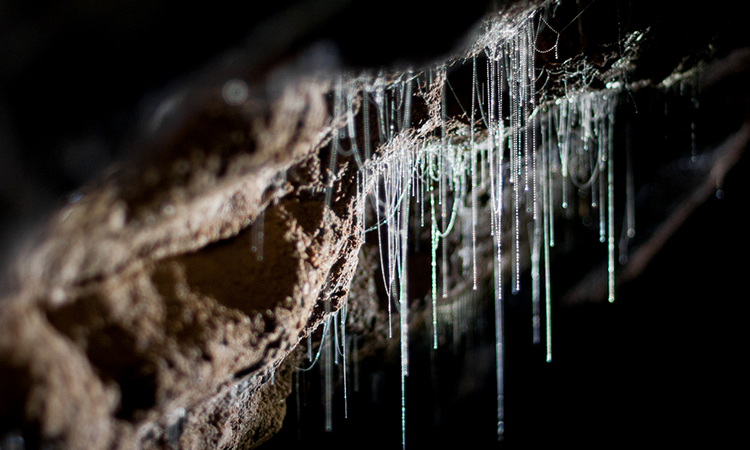 So maybe you know a little about New Zealand and its attractions but perhaps you're looking for something a little different than normal. Well you've come to the right place. MyTravelMoney.co.uk have put together this Top 5 guide to the amazing, unique and awesome attractions that NZ has to offer.
Glow-worm cave
Why not visit Te Anau or Waitomo glowworm cave whilst in New Zealand? You can walk around the upper levels and appreciate the stalagmites and stalactites (not that we can remember which is which!) before heading down and onto a small boat that lets you drift through the gorgeous caves with a ceiling lit with iridescent glow-worms. It's a real sight to behold and perfect for family members of any age.
Swim with dolphins
Why not swim with dolphins and whales in Tauranga or Kaikoura? These place and many more in NZ give you the chance to go on dolphin spotting cruises and even swim with them! If you've never swam with dolphins then here is the perfect place to do it. You might even spot a fur seal or two.
Visit the hot springs
There are many hot springs around New Zealand and all seem to be equally delightful. A favourite especially among visitors is The Lost Spring due to its secluded tropical island feel. There's no place better to unwind than a delightfully relaxing and equally indulgent hot spring so make sure you drop by.
Wellington
You might not have heard directly of Wellington but you've probably seen it in a film or two. King Kong, Avatar and , most notably, The Lord of The Rings Trilogy have all been filmed either wholly or partly here which is why Wellington attracts a wealth of movie fans wanting to see where their favourite movie was shot. Wellington is also the capital of New Zealand which is the reason why it has some of NZ's best festivals hosted there every year. It is also a hot spot for New Zealand's comedy talent and hosts the New Zealand International Comedy Festival as well as being the place that catapults comedians to success such as Flight of the Conchords.
Poor Knights Islands
The water off Poor Knights Islands is a marine reserve loved by divers worldwide. The gorgeous waters are filled with spectacular underwater arches and tunnels as well as a marine life unlike that of any other in the world. It truly is a divers heaven and the stunning combination of unique flora and fauna is breathtaking and inspiring. By the time you come back up from diving you're bound to have a different take on the world and a clear head.
So there we have it. Why be like the rest of the tourists when you can visit one of these amazing and unique places? Make sure to remember to visit MyTravelMoney.co.uk to compare rates and buy New Zealand Dollars online!