Top 10 best value destinations 2014 | MyTravelMoneyTV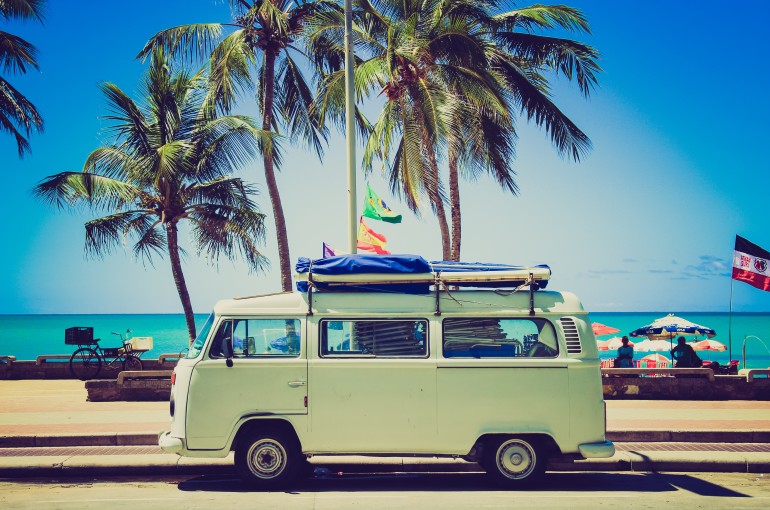 Hi there and welcome to another episode of MyTravelMoneyTV. With the average Brit spending 9.66 days on holiday a year in 2013, we wouldn't be surprised if you're already planning your 2014 holiday or at least thinking about it! Today we are pleased to share with you, the top 10 best value destinations of 2014.


There is no doubt that places such as Mexico and Thailand will continue to see extensive tourism, particularly with Thomson's new Dreamliner flights to Phuket and Cancun. However, when it comes to currency, 2014 sees doors opening to some of the most beautiful and culture rich destinations in the world. So whether you want to taste the delights of Vietnamese cuisine or play your hand at Poker down at a Las Vegas casino you may well find yourself not only jetting off to these incredible locations this year, but also having that extra bit of cash to spare.


1. Bali
Home to rugged coastlines and sandy beaches, Bali is set to be the #1 destination of 2014. Its weak currency means that visitors will have 29% more cash in hand than a year ago and, once in Bali, resort prices are the lowest out of 44 destinations worldwide. It's no wonder the island saw double digit tourism growth last year while currency sales of the Indonesian Rupiah rose over 20%.
2. Portugal
With its unique culture, lively cities and beautiful countryside, Portugal is this year's tip for the top. Not only is the Algarve 2014's cheapest European destination but its capital Lisbon is lowest-priced for a Eurozone city break and a worthy contender for Eastern Europe's bargain cities.
3. Turkey
With the Turkish Lira losing value and dropping against the Pound, you can get a great deal for your money in Turkey this year. As a well-known destination that caters for all who appreciate a warmer climate, this is an opportunity that should not be missed. To avoid extreme heat, April-May are the ideal time to visit and you will find yourself enjoying mineral mud baths and white water rafting at a very low cost.
4. Dominican Republic
The weak Dominican Peso Oro and five-star accommodation at great value prices explain the biggest currency sales growth for any Caribbean destination during 2013. Increased British Airways flights to the island and the introduction of Dreamliner travel should help to ensure that growth continues apace. The Dominican Republic can mount a challenge to Mexico in offering the best value luxury all inclusive holidays. Public transport is very cheap, as are meals if you source out the local spots. Attractions such as the national parks in Barahona, or the north coast lagoons, are extremely affordable sights to visit and shouldn't be missed.
5. Brazil
An obvious choice for some. Brazil is host to the 2014 FIFA World Cup in June through to mid-July so many people will be making their way to the matches and celebrating the carnival season. Undeniably one of the most unique and iconic countries in the world; Brazil is home to emerald-green rainforests, mountains, lagoons and miles of white sandy beaches.
6. Vietnam
Despite a huge increase in popularity, Vietnam still holds the title as one of southeast Asia's bargain destinations this year. If you are lucky enough to get local rates while out there, public transport is incredibly cheap meaning you can get around for almost nothing. Vietnamese food is famously good, including street food stalls which offer cheap local cuisine at very high quality. Dishes such as Banh Cuon for under £1 are common and even a meal out at a restaurant will usually be no more than £3.
7. South Africa
While the Mandela factor can be expected to fuel interest in South Africa as it prepares to celebrate 20 years of democracy, Cape Town has been named 2014 World Design Capital and will run events year-round to attract visitors. When it comes to extra pounds in your pocket, the signs look promising too. South African Rand sales grew for the first time since the 2010 World Cup and are now 31% up meaning you can spend that bit more on sampling South Africa's world famous wines while you're out there.
8. Croatia
Last year saw Croatia rise to become Europe's most fashionable destination. Resort prices may not be as low as some European competitors, but the country has raced ahead as a doubling in travel money sales over the past two years demonstrates. Tour operators are now expanding their programmes to accommodate demand, Croatia's first waterpark will open in Istria to attract families and Dubrovnik is currently undergoing a number of hotel renovations.
9. Japan
If the slide of the Yen continues, visiting Japan should no longer be out of reach for eager travellers. The destination's appeal is undeniable and demonstrated by its remarkable recovery since the 2011 tsunami. With almost 25% more cash in hand for UK visitors, Japan's iconic attractions Tokyo, Kyoto and Mount Fuji will become much more affordable.
10. UAE
Abu Dhabi has joined Dubai in offering affordable luxury to UK holidaymakers- not to mention an enticing calendar of events including the Formula One Grand Prix. After the surge in demand seen for both Emirates last year, 2014 should strengthen their popularity on the back of more demand for short breaks and holidays.
So hopefully these top 10 destinations have got you buzzing for a holiday and with these great value spots, you'll have that extra cash to celebrate your well deserved trip.
If you have any questions, please feel free to reach out to me at [email protected] and follow us on Twitter @MyTravelMoneyUK
Written by Sofia Kluge on Google+