Top 10 Most Beautiful Beaches In The World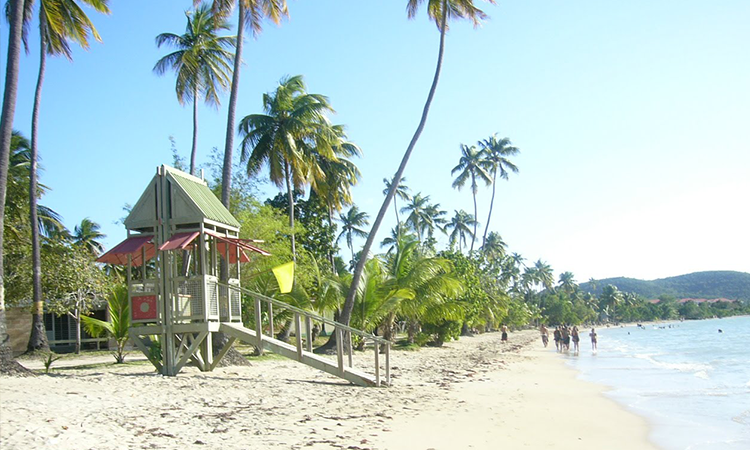 Ever wondered where in the world the most exotic and tranquil beaches are? Let us point you in the right direction with our top 10:
1. Balneario de Boqueron, Cabo Rojo – Puerto Rico
Steeped in pirate history and dozens of secret caves, its white sandy shores are among the most intriguing.
  2. Hulopo'e Beach, Lana'i – Hawaii
Spot colourful fish and spinner dolphins on one of the    world's most immaculate stretches of sand.
 3. Eagle Beach, Aruba – The Caribbean
These clean, tranquil waters combined with perfect year-round weather and powdery sand are just heavenly.
4. Dona Paula Beach – Goa
A gorgeous, palm-tree fringed shoreline and pristine beach make this spot really romantic.
5. Shoal Bay, Anguilla – The Caribbean
A two-mile stretch of pearly white sand meets the Atlantic Ocean with a laid-back charm.
6. The Spit – Australia's Gold Coast
A surprisingly quiet beach with perfectly still waters.
7. Clearwater Beach – Florida
Hundreds of beachfront hotels line this broad, sandy beach with the bluest water you've ever seen.
8. The Dalmation Coast – Croatia
Not just one beach, but a few of them – all with azure waters and a rocky backdrop.
9. El Bajondillo, the Costa del Sol – Spain
Beautiful soft sands and a Mediterranean climate make this one of Spain's most iconic beaches.
10. Pampalonne Beach, St Tropez – The French Riviera
A favourite among the rich and famous, this beach got its sexy reputation thanks to the brilliant Brigitte Bardot.