Top 10 Travel Blogs for Backpackers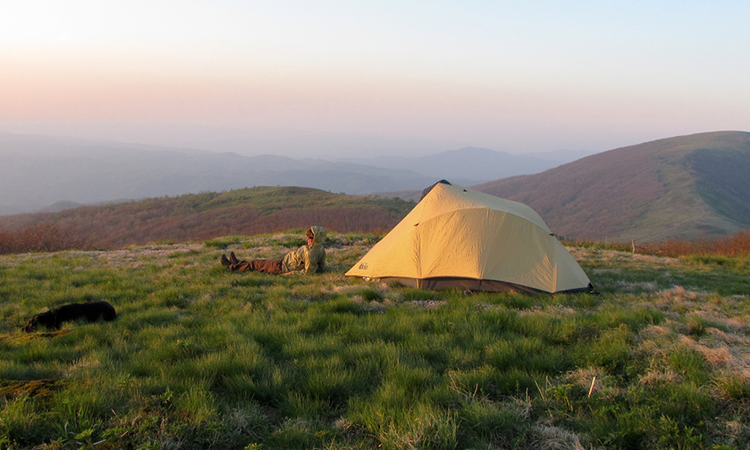 Welcome to the fifth round of the MyTravelMoney.co.uk Travel Blog Awards!
The team at MyTravelMoney.co.uk had a great time compiling our Top 10 Travel Blogs for Backpackers because there are so many fun things to read in this category.
As a result, we're now clued up on the best of everything when it comes to backpacking – from rucksacks and mountain ranges to boil in the bag food and great budget hostels.
Read on for the full details of our winners and finalists, with Gap Daemon; Backpacks and Bunkbeds, and Hostelbookers making our top three. Congratulations to all!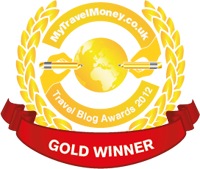 1) Gap Daemon – found tweeting @GapDaemon
Not only is GapDaemon our overall Gold winner, but this blog is the ultimate guide to planning your gap year and is jam-packed with travel tips and advice. It's also a great place to connect with other backpackers and share your travel experiences via its neat online Postcard feature. We can't help but love its cheeky little mascot too.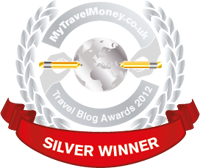 2) Backpacks and Bunkbeds – found tweeting @packsandbunks
This Tuesday's Silver winner is the brilliant Backpacks and Bunkbeds – a well-thought-out, contemporary and funny blog that's chock-a-block with answers to every backpacking query you might have ever pondered. Some of our favourite – and indeed the site's most popular – posts have included 'Top 5 Costs You Probably Don't Think About Before You Go Backpacking' and 'Dorm Room Behaviour: 10-Step Guide To Pissing Off Your Room Mates'. Well worth a giggle in our book!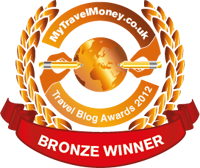 3) Hostelbookers – found tweeting @HostelBookers
HostelBookers, our Bronze winner in this category, is our favourite one-stop-shop for finding cheap accommodation across 3500 destinations worldwide. The blog features plenty of useful hints and tips on getting around the globe on a budget, interviews with seasoned travel junkies and even the occasional give-away.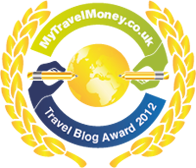 4) Backpacking Travel Destinations – found tweeting @BackpackerBoy
For where to go and what to see when you're backpacking, this is a great blog. Its layout is nice, clean and easy to use with lots of inspiring images to capture your imagination. Here, you'll also find reviews, tips, accommodation advice and, for like-minded bloggers, the opportunity to guest post.
5) Go Backpacking – found tweeting @rtwdave
We love the look and feel of David Lee's backpacking blog – most notably for its superb photography, Gear Guide and travel advice. If you ever wondered whether ESL teaching is for you or how to budget for your round-the-world trip, then this blog is for you. Did we mention how we love it so?!
6) The Gap Travel Guide – found tweeting @thegapguide
This bright and colourful blog reads like a glossy magazine, even with its own Features section covering backpacker topics like where to start once you've decided to go travelling. What we love most, however, are the interviews with top travellers and wildlife lovers like Richard Terry and Kate Humble. It's definitely one for your lunch hour.
7) Backpacking Worldwide – found tweeting @backpackingww
We're a big fan of Matt Hope's Backpacking Worldwide blog and love its rustic feel yet cutting edge web design. We can't get enough of story titles like 'Hitchhiking on a Horse to Visit a Hermit' and have to credit Matt for his 'What I bought for Less Than $3' post. Read all about nomadic Matt and how he decided to take time out before starting law school – he's a real inspiration for other would-be backpackers out there.
8) Blog Packing Light – found tweeting @blgpackinglight
This website dubs itself 'another backpacking blog' when, in actuality, it isn't. Yes, it covers backpacking but this is no ordinary blog. What it lacks in fancy web design, it makes up for with some of the most vivid photography and well-written, informative editorial of our time. Follow one man and his dog on a voyage of discovery – and we challenge you not to fall in love with Patch, the dog.
9) The Art of Backpacking – found tweeting @artofbackpackin
This blog by Michael Tieso has been featured on The Australian, Forbes.com, blogworld and Gadling – which is testament to its success. It's part of the Everywhere Travel Connection Network and features UK travel videos, destination advice, food and drink tips, a gear guide and lots of other resources, including apps to download.
10) Hostelworld – found tweeting @hostelworld
Hostelworld has 27,000 properties in 180 countries and a great travel blog featuring photo essays and money saving tips, as well as some inspired and quirkier pieces along the lines of '5 Sports That Defy Sanity' and 'Europe's Best Neighbourhoods'. The landing page is a brilliant bright blue which reminds us of swimming in the Med so it gets a huge thumbs up from us.
Don't forget, if you'd like your blog to be considered for the next round of MyTravelMoney.co.uk Travel Blog Awards, drop our PR & Community Manager Lynda Hamilton a line at [email protected]