Top 5: world's best chocolate destinations, tips, adventure, travel guide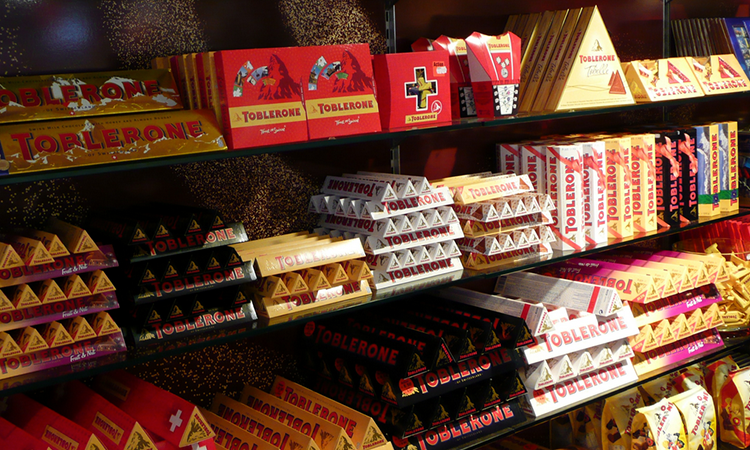 There are many reasons why we love traveling so much. There's nothing like exploring new lands and delving into unknown cultures to refresh the senses and make our lives worth living. But, to be honest, savoring different types of chocolate is the main driving force behind all our journeys. To this scope, here at MyTravelMoney.co.uk, we've devised a world tour itinerary based purely on our love of all things chocolatey. Now don't think us weird…there is such a thing as a 'chocolate tourism industry' in Switzerland, Mexico and many other countries. So read on, drool…and go for it!
Once upon a time in: Mexico
Can you imagine a world without chocolate? Didn't think so! We dread to think where we would be if the ancient Mesoamericans had not invented our planet's most delicious aphrodisiac. Harvesting and producing chocolate has been at the forefront of Mexican culture for more than 3000 years. Travel to Oaxaca today, and you'll discover a city which thrives on our favorite indulgence. If you happen to believe, like we do, that there's a definite correlation between consumption of chocolate and happiness, here is where your confirmation lays. The only downside is that happiness in Mexico comes in the form of a Mariachi band. Ole'!
Chocolate makes happy: Switzerland
This central European country is further proof of our 'chocolate makes happy' theory. We do not think it's a coincidence that the most peaceful country on earth is also its largest consumer of chocolate. When one devours 22 pounds of chocolate a year…who has time to start a war? A drool-worthy tour of the entire country is in order here; Switzerland is home to many factories, museums and tours dedicated entirely to this country's prized tourist attraction. For a truly decadent outing, check out the Sprüngli Cafe in Zurich, and get a little step closer to heaven.
Food fit for Gods: Spain
The conquistadores began importing cocoa beans from Central and South America in the mid 1700's. They believed that chocolate was food fit for Gods, and we couldn't agree more. The town of Villajoyosa is home to the country's oldest producer, Valor, and the city's main museum showcases the country's historic love affair with chocolate. Churros dunked in the melted gold are the country's specialty dessert, and provide a religious experience like no other.
Chocoholic's capital: Belgium
Belgium is considered to be the 'Chocolate Capital of the World' and a visit here will certainly validate that statement. This small country boasts over 2000 shops, 16 museums and 12 major factories all devoted to the national obsession. If a chocolate heaven exists (one of our other theories), Belgium is where the head quarters would be.
Bariloche-Argentina
When it comes to chocolatey destinations, nothing beats the gorgeous lakeside city of Bariloche in Southern Argentina. The city's main drag, Mitre Street, is also known as the "highway to heaven", and is lined with dozens of boutique stores selling innumerable chocolate concoctions. Bariloche was founded in the late 19th Century by German and Austrian migrants, who brought their chocolate recipes along for the ride. Much was added through the centuries, and the delectable chocolates on offer here are a unique blend of European and Spanish recipes. A true sensory delight.
Before you take your taste buds on the trip of a lifetime, don't forget to check out MyTravelMoney.co.uk for the best tourist exchange rates your money can buy.