Top 5 London Hostels for Jubilee Celebrations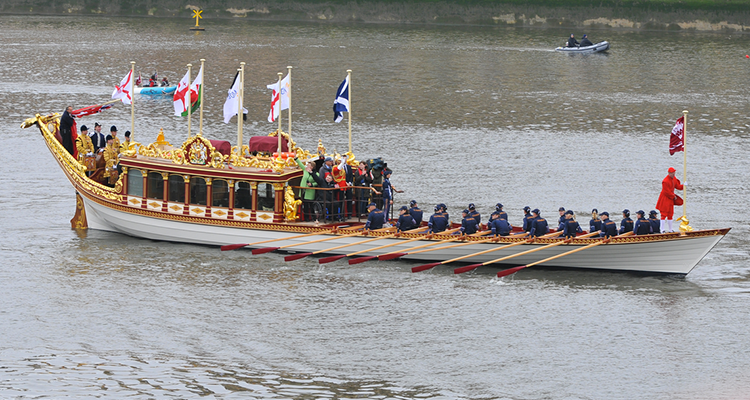 The Central Weekend of the Queen's Jubilee, which runs between 2 and 5 June, looks set to be the social highlight of the year – but if you want to celebrate in London itself, you'd better book a room quick-smart because they're selling out fast!
Check out our top five London hostels at the heart of where it's all happening:
1) Equity Point London Hostel, Paddington
Equity Point London Hostel in Paddington is perfect for catching the Heathrow Express between the airport and city centre – with Hyde Park and Notting Hill just a five-minute walk away. But, more importantly, the hostel is in a prime position to venture out and watch the Jubilee procession first-hand on Tuesday, 5 June.
2) Travel Joy Hostel, River Thames
The Travel Joy is a traditional English pub which sits on the River Thames surrounded by greenery. Guests can expect a free continental breakfast and live music on the weekends. But better yet, a 24-hour bus to West End stops right outside the hostel and serves the Royal stops of Buckingham Palace and Westminster Abbey.
3) Palmers Lodge, Central London
This old Victorian building houses some of London's most popular accommodation and is only a few minutes by tube from central London. It's a place where old meets new and bags of character sit effortlessly with all mod cons. If you can't stay at Buckingham Palace, you can stay in a hostel with just as much charm!
4) Piccadilly Backpacker's Hotel, Piccadilly
This hotel-come-hostel is great value for money and even lays on its own entertainment – not that you'll need magic shows and cabarets when you have the Jubilee celebrations to look forward to. It's not far from Buckingham Palace and has a fantastic Moroccan themed bar in which to relax once the Royals have retired.
5) London Eye Hostel, River Thames
The London Eye Hostel is… yep, you guessed it: pretty close to the London Eye. Not only that, but it's in a prime position to watch the Thames Diamond Jubilee Pageant, in which up to 1,000 boats will take to the water – accompanied by the Queen and Duke of Edinburgh in their Royal Barge.
Now grab your patriotic flags and get marching to the travel agents to see what's still available. Failing that, you could always book online…