The Best Frequent Flyer Programs Around The World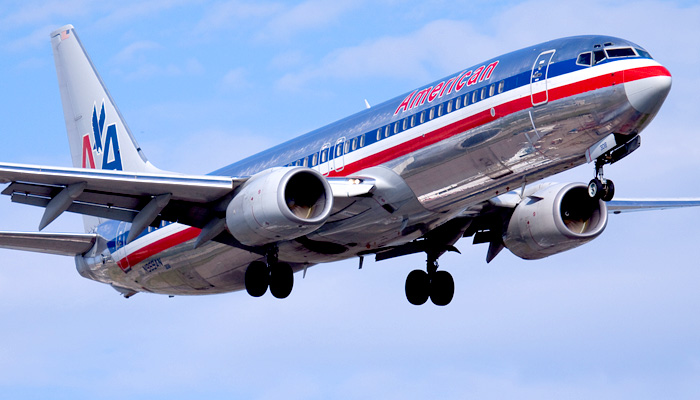 Brand loyalty is important to any company and can shape their profits and reputation. The airlines were the first to cash in on harnessing the loyalty of their customers by introducing frequent flyer rewards and incentives.
With so many different frequent flyer programs available all over the world, which is the best and which will give you the best returns? MyTravelMoney has done a little investigating on your behalf to find the most beneficial schemes.
American Airlines AAdvantage
American Airlines is one of the best programs in the world and offers a very generous air miles package. There are also few rules on redemption so you can pretty much use your points to book the flight of your choice. Also, with your AAdvantage card in hand, you have a better chance of flight and hotel upgrades and recognition from a range of high quality partners.
Alaska Airlines Mileage Plan
The Alaska Airlines Mileage Plan is quite unique in that it doesn't expect you to be loyal to just Alaska Airlines. In fact, if you prefer to fly Delta, Korean Air, Emirates or American, you can still earn miles on your Alaska frequent flyer account. This is great news for the savvy flyer looking for the best flight deals without losing out on air miles.
British Airways Executive Club
When it comes to redeeming points on shorter flights, British Airways has the best frequent flyer program. You can also transfer any American Express or Chase Bank points onto your BA account making it a very powerful scheme to be a member of indeed.
Singapore Airlines Krisflyer
If you really want to get some great upgrades and treats, the frequent flyer program from Singapore Airlines is a great bet. When you bank air miles with KrisFlyer, you get access to First Class seats and lounges, low fees and one way booking redemption. You can also transfer your American Express membership rewards to your KrisFlyer account.
Nippon Airways Mileage Club
This frequent flyer program does a few things very well. It's great to use with your American Express points and is very beneficial if you want to earn generous points on shorter distances.
Turkish Airline Miles & Smiles
The program from Turkish Airlines is a very good account to have if you are a frequent flyer on this airline. As one of the top Star Alliance programs it offers a generous status match program and also elite status which lasts for two years.
United Airlines Mileage Plus
If you want to gain access to a frequent flyer program with a long list of partners, flexible routing rules, online award booking and one-way awards, the program from United Airlines ticks all the right boxes. The online booking system is especially useful as it shows many partner flights and the dates they are available. This saves you a lot of time over the phone trying to find a flight you can use your points on.
Whose Frequent Flyer Are You? 
If you travel frequently and are yet to sign up for a frequent flyer scheme, now is definitely the time to take action. With so many airlines in competition and alliance, you can get access to some of the most generous rewards and incentives.