Travel Money Tips From Moneycorp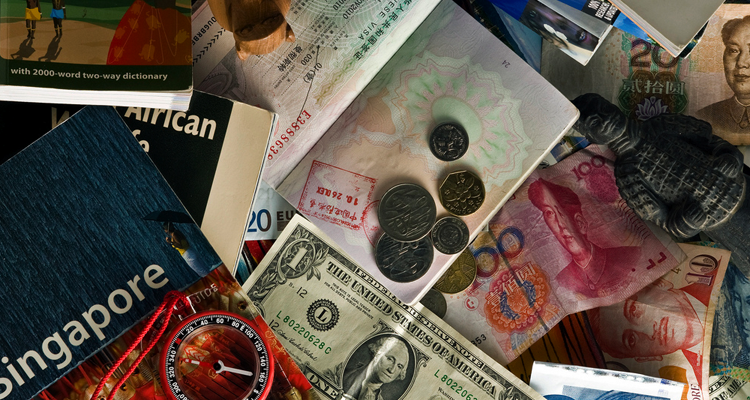 At MyTravelMoney.co.uk, we love to interview some of our key travel money suppliers. Today, we took some time out to speak with Tracey Tivnan, Travel Products Marketing Manager at Moneycorp. Our goal was to find out some top travel money tips and understand why online travel money rates are far superior to those offered by airport bureaux.
Should holidaymakers take cash, travelers cheques or simply withdraw from a credit or debit card on holiday? What are some of Moneycorps' top travel money tips?
Cash is always the easiest option when travelling; it is accepted everywhere – from the taxi driver when you land to the hotel porter when you check out.
Fewer people are using travellers' cheques these days, as prepaid currency cards increase in popularity. These combine the security of travellers' cheques with the ease of use of a bank card.
Using your bank's debit or credit card to withdraw from ATMs while overseas is easy, but is rarely cheap – most charge withdrawal fees.
What are the benefits using Moneycorp's online travel money service?
Ordering travel money from Moneycorp online is quick and easy, and gives you the very best exchange rate we offer.
Moneycorp's travel money division offer cash delivered to the front door. Explain how home delivery of currency works?
All orders are dispatched using Royal Mail Special Delivery, meaning your order can be tracked every step of the way and it requires a signature to be delivered.
Is it safe to order travel money online with Moneycorp?
The payment section of our website is encrypted and we do not store your card details for any purpose.
How long before the trip do you advise customers to order? Naturally customers would be worried about the currency arriving in time?
Travel money online allows you to order currency for next day delivery. This service is free for orders of £500 or more. Orders are delivered by 1pm, or you can select a pre-9am delivery service.
Next week, I am travelling on business to Spain. If I want the best euro exchange rates, how much better are the foreign currency rates online versus airport bureaus?
On average, our online rates are 10% better than our airport rates.
Moneycorp online travel money rates are fantastic. The airport bureau rates less so. In general, why is it more expensive to exchange currency at airport versus online?
The chief reason is that it costs Moneycorp more to run its airport bureaux – our overheads there are higher so we have to charge more. Our airport bureaux are first and foremost about convenience. Nothing is easier than buying your currency while you're waiting for your plane, and many people are willing to pay a small premium for that ease and convenience.
What one piece of advice would you give to holidaymakers managing their holiday money abroad?
To get the best exchange rate for your money, buy before you leave. Using foreign ATMs and bureaux de change can be costly, with poor exchange rates, high commission levels or hidden fees.
And one other practical tip – don't carry around more cash than you will realistically need. Taking bundles of notes with you for a stroll on the beach is clearly an unnecessary risk. Leave what you don't need somewhere secure like a hotel safe.
Daniel Abrahams on Google +