Airport parking on a shoestring: 5 ways to save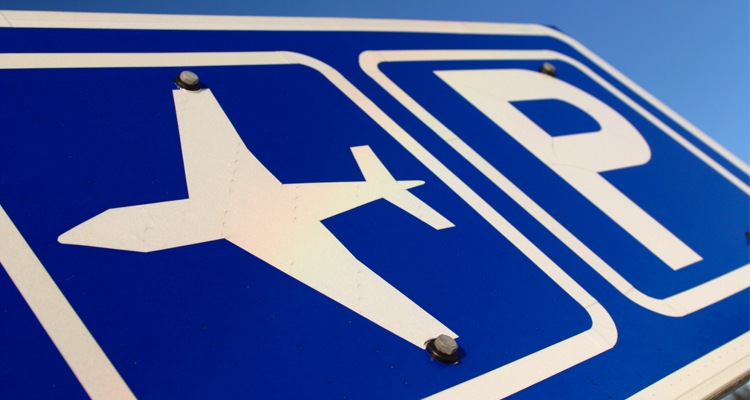 Airport parking has the potential to cost you more than a budget flight, but not if you know where to look and how to book. A recent report by Which? Travel found that over a third of people going on holiday (36%) take their car to the airport, which leaves them at risk of being burnt by heavy fees if they haven't booked ahead of time.
For example, if you merely turn up at London Heathrow, the cost of airport parking is £120 for a week. Pay in advance and it will only cost you £66.
If you're sick and tired of paying over the odds for airport parking near the terminal, it's time to get savings savvy. Become a money saving expert by reading up on how to park at the airport without the hefty price tag.
Decide whether or not you really need to take the car: Can a friend or relative drop you off, for example? Or can you take the train, or bus? Make sure you eliminate all the other possibilities before stockpiling petrol.
Get a quote from a local taxi firm: Believe it or not, local taxis can actually work out cheaper and can be a great option if you have heavy luggage you don't fancy lugging onto the coach.
Check out local parking options: Dismiss local parking at your peril because some businesses situated close to the airport, or even local residents, will offer parking deals on privately owned land which will cost you far less than at the airport. You could also try local council long-term car parks and residential parking, but make sure there you're aware of any penalties or restrictions. You don't want to step off the plane and find your car's been towed.
Always book in advance: If you really have to leave your car at the airport, however, there are a few ways to minimise the cost. The earlier you book, the more you will save on airport parking. Even if you have left it till the very last minute, booking ahead on the day of your flight will still save cash. You could even save as much as 50 per cent by booking early enough.
Check out comparison sites: Try what are commonly known as 'screen scrapers' which search the web for the best deals on your behalf. Although many of them are similar, they can still save you a few pounds.
Walk: No doubt the cheapest option. How practical is a different story!
Good luck finding a better deal on your airport parking and remember the golden rule: research and plan ahead of time.