How does home delivery of currency work?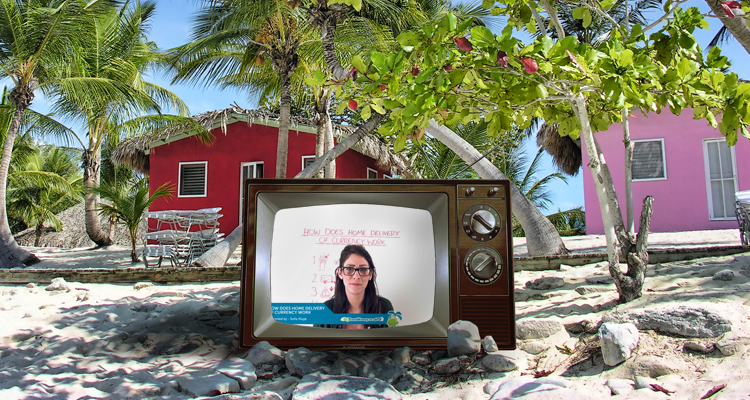 Now that you've booked that city break to Paris or summer getaway to Bali, you'll be starting to think about your travel money. Travellers and holidaymakers are becoming increasingly aware of the poor rates offered by airport bureaus and are ordering their currency online to make the most of perks such as home delivery. In today's episode we explain how home delivery works and how you can make the most of it for your upcoming trip.
Good morning and welcome to another edition of MyTravelMoneyTV. Today, we're going to discuss ordering travel money online, and in particular, how the process of home delivery of currency actually works.
As we head in to spring, you may already be thinking about a European getaway, going on a business trip or even planning ahead to your summer holidays. Whatever your reason for buying foreign currency, you'll want to maximize the value of your holiday money.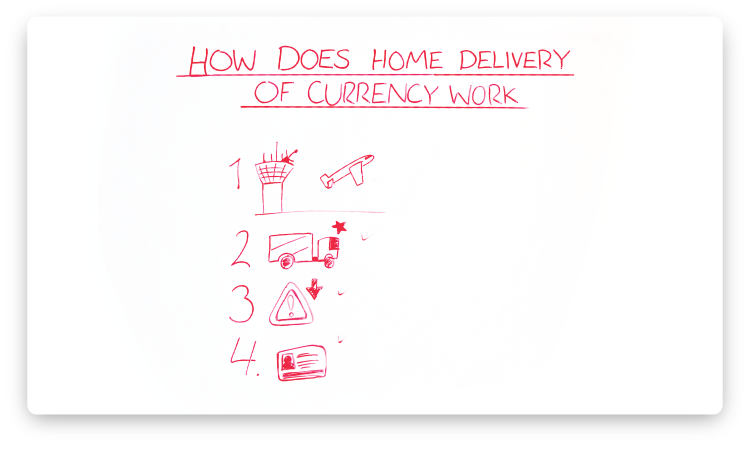 Ditch the bureau
The golden rule is to ditch the airport currency bureau and their big old signs of 'We offer 0% commission.' This is simply marketing fluff. Our weekly mystery shops show how airport bureaus add horrific markups of up to 10%. Meaning £50 on every £500 you order goes in to the coffers of the airport currency supplier. It pays to shop around and order currency from a reputable online supplier.
To find out more about how airport bureaus offer poor rates, see our article on '0% commission travel money'.
Royal Mail Special Delivery
So, you've decided to be savvy and book currency online for next day home delivery. Now, you may ask, how does the currency actually get delivered to your front door? Quite simply, via Royal Mail Special delivery. For security purposes, all orders need to be signed for in purpose. Try to make sure there is someone at home you trust, when your currency is due to arrive. To qualify for next day delivery, check the cut off times for processing a currency order on the respective currency suppliers websites.
Minimum order amounts
Check carefully the minimum order amounts to qualify for free home delivery of funds. Some suppliers will charge you between £3.50 and £5.00 if you want to order home delivery below a certain pound sterling amount. It's a pretty expensive service for the currency suppliers to run with Royal Mail costs, so it's worth keeping in mind.
Picking up from depot
If nobody is at home or at the office, you'll receive a notification, advising you to pick up your currency parcel at a local sorting office. You can then collect when you have a spare moment. You'll simply need to provide photo ID and a signature for your currency to be given to you.
So, we hope that answers how the home delivery of currency process works. Thanks very much for tuning in and if you have any follow up questions, feel free to tweet us @MyTravelMoneyUK or you can email me personally on [email protected].
Thank you for watching MyTravelMoneyTV and we look forward to seeing you next week.
Written by Sofia Kluge on Google+