Traveldudes Interview With Founder Melvin Boecher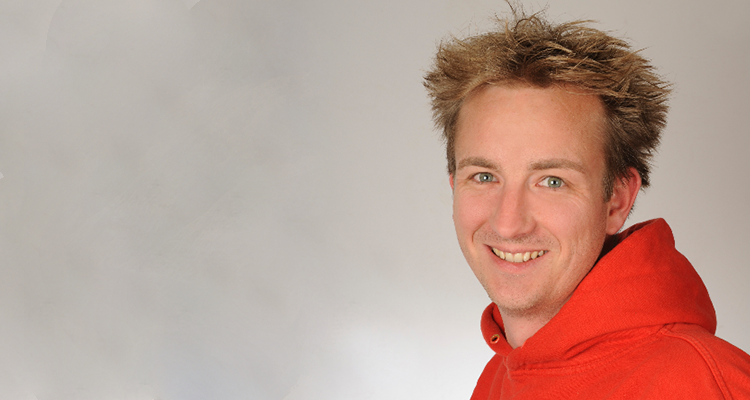 At #tbe12 we had the great pleasure of meeting the brilliant Melvin Boecher, founder of Traveldudes.org. From the very outset, it was clear Melvin was a 'big fish' and highly respected name amongst the travel blogger community. I was keen to find out more about his company and the way it has grown organically over the years.
Our verdict: Traveldudes.org have brilliantly pulled together the travel blogger community. Unlike many imitators, fundamental to the success of the platform is high quality content, vetted by a team of editors. Like every successful entrepreneur, Melvin has built a successful business based on a bedrock of hard work, graft and determination.
Describe Traveldudes in one sentence?
Traveldudes.org is about sharing travel experiences with like minded travelers, so that everyone profits from those and to get inside information of a country, culture and people.
What problem are you trying to solve?
I'm not solving any problems. Traveldudes.org just encourages people to travel the world. We want to show how much fun it is to do just that and to do it independent. It's a great experience everybody can have.
Where is the team based?
The Traveldudes team is based around the world and on each continent (Note: Not on Alaska. It seems to be too cold there). We are a kind of citizen of the world. Some team members are even constantly traveling. I personally like to have a base, which is Cologne Germany.
Proudest achievement to date?
Running Traveldudes as a top online influencer in travel and knowing that we achieved that without any funding, investments or credits. It's all honest and hard work we put into it. It's fun to see your name listed before companies with huge budgets. But a bigger achievement might be, to be able to run Traveldudes professional for 6 years now and full time.
What challenges have you had in building a travel author base on Traveldudes & how have you overcome?
It's all about giving value. At the beginning I couldn't give any value to the Traveldudes author's. So it's up to yourself to get the site running and to create that value. Now I give the authors a very good exposure, when promoting their experiences and their names. Authors see the results of sharing their travel tips, photos and videos on Traveldudes.org with other travelers.
How do you maintain quality control on the content you see on Traveldudes?
Every single post gets edited and checked by an editor before it gets published. The quality is very important to me. That takes time and authors have to wait a bit, before their content gets published. But the results are good and worth it. Good quality content get shared by readers, which provides exposure to the author.
Best and worst travel destination you have been to?
I loved my week in Havana. It's just a place you need to experience yourself. I've stayed 7 out of 8 nights there, but first only wanted to stay 3 days. The time I had there was just so good, so that I couldn't leave the city.
You are a big name in the travel blogging community. What's the secret of building your personal brand?
Be yourself and work very hard on what you love! Stay very…very patient as well!
Where do you want to see Traveldudes in 12 months time?
That's very hard to say. The recent development for Traveldudes.org, but also in the whole online industry is very quick and really good. I'm working on a new version and have many surprises planned for that. So I would be very happy to get that online in the next couple of months and just see where this whole trip will get us.
How do you buy your travel money?
I don't buy travel money… I spend travel money! 😉 hahaha OK, serious now. I'm in a very lucky position that I get invited and paid for traveling. But if I'm on a private trip, I draw money from a cash machine via my normal bank account. Is that good or are there better solutions?
Dan response: Pulling out of a cash point will incur costs, with some banks usually taking a healthy percentage of the amount you are withdrawing as a 'commission' built into the rate, together with a transaction cost. However, it's still MUCH cheaper than exchanging with an airport bureau. The best travel money deals are usually found online. For UK travellers, most suppliers will also offer the convenience of 24 hr next day home delivery. 
Thank you Melvin! Good luck with the business & we look forward to seeing you at many more conferences in the future.
For more information or to become an author, check out  TravelDudes.org