Waiting for a flight? 10 Things to do at Vancouver International Airport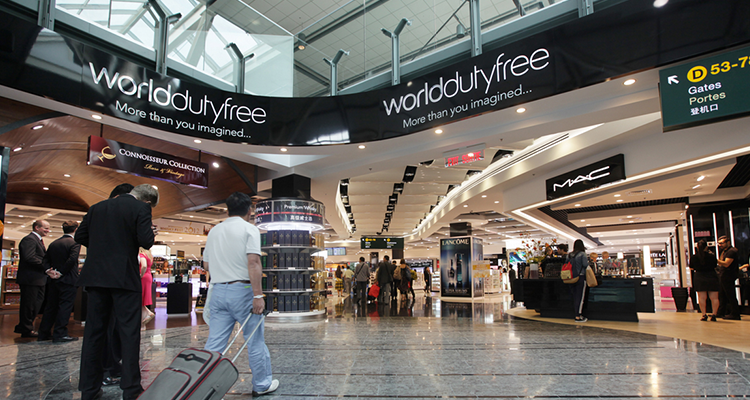 Vancouver International Airport is a fantastic facility with great shops and restaurants so if you think hanging around waiting for a flight will be dull, think again.
In fact, there's so much to do at Canada's foremost airport, you might wish you had more time. Try some of these suggestions on for size:
1) Go online and work, surf, or keep in touch with family and friends because Vancouver is one of the few airports in the world to offer free unlimited Wi-Fi throughout.
2) Chill out at the Pacific Grill, where you can get a British-style plate of fish and chips, as well as gourmet soups and sandwiches, while watching the aircraft take off.
3) Visit Voyages bar and enjoy a pre-flight tipple, which include ice cold beer, cocktails, fine wines and champagne.
4) Grab your caffeine fix before the flight at Tim Horton's, a great coffee and donut stop – perfect for refuelling.
5) Make for Cinnabon and the world's best cinnamon rolls. They're to die for!
6) Check out Globe, the airport's award winning signature restaurant, for floor to ceiling views of the airfield and gastronomy that's out of this world.
7) Pick up some DVDs at Virgin before you leave and visit Daniel Le Chocolat Belge for some gorgeously-wrapped gifts to take home.
8) Stock up on duty free perfumes and aftershaves or visit the West Coast Liquor Store for some souvenirs.
9) Visit The Fairmont hotel, which has its own spa, within the airport for a spot of pampering and revitalisation to protect against the dry cabin pressure.
10) Hang out in the Plaza Premium pay-per-use lounge, which is open to all passengers regardless of ticket type or class. It's good for taking a nap, freshening up, watching a bit of telly or having a bite to eat from the buffet.
Prior to jetting off, try out our travel money comparison tool for the best tourist exchange rates.